Korea's Military Postponed Seungri's Enlistment; Seoul's Yongsan District Office Denies T.O.P. Received Special Treatment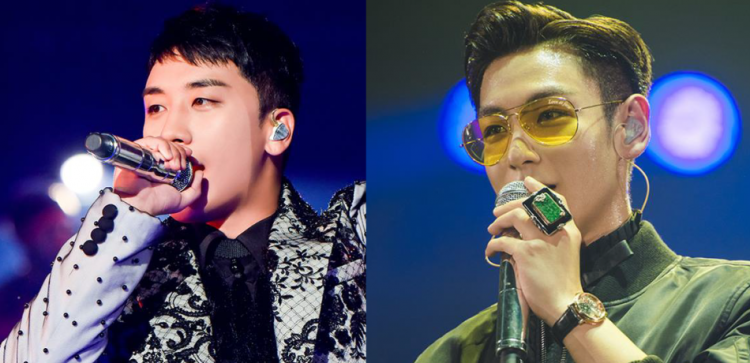 BIGBANG members continue to get involved in different controversies whether they are in or outside the military. Korea's Military Manpower Administration has released its decision about the military enlistment of former BIGBANG member Seungri. Meanwhile, Seoul's Yongsan District Office has also denied that BIGBANG's T.O.P. is receiving special treatment.
Korea's military decided to delay the start of Seungri's military enlistment to give him time to participate in the ongoing investigation of several allegations against him. Currently, the singer is involved in multiple controversies that have rocked the country.
Seungri was previously scheduled for enlistment on March 25. He submitted on March 18 an official request to delay his enlistment so he can attend to the investigations.
The Military Manpower Administration revealed that the investigative authorities on Seungri's scandals have also requested for the singer's military enlistment to be delayed. The police and Seungri's request have been approved.
The singer's new enlistment date will be on June 25. Once the postponement period for his military enlistment expires, the status of his enlistment will be decided again based on regulations of the Military Service Act.
Seungri is currently under investigation on his involvement on Burning Sun club operation. He also attended police questioning on allegations of soliciting of escort service for foreign investors and sharing hidden camera footages of sexual acts.
In other BIGBANG news, the Yongsan District Office in Seoul has denied the reports that Seungri's former bandmate T.O.P. is receiving special treatment while completing his mandatory military service. It was earlier reported T.O.P. took more sick leave than his fellow public service officers and that he did not show any documents showing his medical diagnosis.
Soompi quoted a source from the Yongsan District Office denying that T.O.P. took excessive sick leaves. The source explained that their public service workers are required to submit a doctor's official diagnosis if they request for sick leave and also wanting to take four consecutive weekdays off.
The Yongsan District Office stressed that T.O.P has never taken four consecutive weekdays off as the four days he took off included the weekend. This means there is no need for him to submit a medical diagnosis. The source added if the worker wants to take three or fewer weekdays off as sick days, he has to submit the confirmation of treatment, prescription, and a doctor's note.
"After checking T.O.P's dates of sick leave, we found that he submitted all the required documents that prove the validity of his reasons for taking sick leave," the source said.
T.O.P. is currently serving as public service officer at the Yongsan Arts and Crafts Center. He is set to be discharged in June 2019.
© 2019 Korea Portal, All rights reserved. Do not reproduce without permission.