Suzy Bae 2019: JYP Entertainment Confirms Lee Min Ho's Ex Is Leaving The Company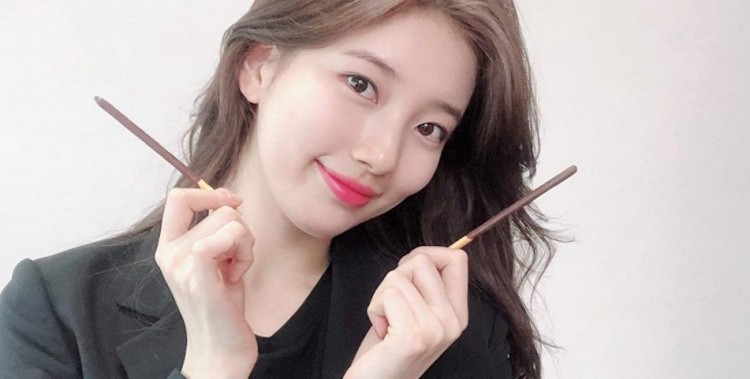 Korean singer-actress Suzy is not renewing contract with JYP Entertainment. The label has confirmed that the former miss A member is set to exit the company once her contract expire by the end of the month.
Rumors began to circulate on Tuesday that the While You Were Sleeping actress has decided to depart her label, JYP Entertainment, after nine years with them. On the same day, JYP released a statement confirming that Suzy will leave the company when her contract expire on March 31.
Suzy made her debut in 2010 under JYP as a member of K-pop female group miss A. According to the agency, Suzy's contract had been renewed once in 2017.
JYP said they went on a thorough discussions with Suzy over the past few months. However, in the end, they came to a mutual decision to not renew the contract.
JYP expressed its gratitude to the "In Love with Someone Else" singer for her hard work and to the fans for supporting Suzy as well as the company. Suzy has yet to released an official statement about the matter.
The 24-year-old actress is set to play the lead female role in the upcoming spy-action TV drama Vagabond. It will be her reunion project with Gu Family Book co-star Lee Seung Gi. Lee Min Ho's ex-girlfriend is also slated to star in the movie Mount Baekdu with Mr. Sunshine actor Lee Byung Hun.
Under JYP, Suzy became a household name. Aside from being a successful member of miss A, she also made acting debut in both big and small screen and became the first Korean female celebrity to win a triple rookie award in K-pop, K-drama, and K-movie.
She was able to work with several top Hallyu stars and also hosted TV shows and award shows. Suzy has been named as one of the CF queens in the industry because of dozens of endorsement deals. Additionally, Suzy made her debut as a solo artist in 2017.
Meanwhile, Suzy's fans have shared their thoughts about the celebrity's decision to move to a different company. Some admitted that they are sad of Suzy's departure from JYP but at the same time understand that the actress-singer might wish to explore different genre or possibly producing her own music. Many believe that Suzy and JYP parted ways in an amicable way as the latter said they will continues to support the singer on her future plans.
There have been reports that Suzy is currently in talks to join SOOP Management. The company houses top celebrities such as Gong Yoo and Seo Hyun Jin.
© 2022 Korea Portal, All rights reserved. Do not reproduce without permission.