Girls' Generation's YoonA Talks About Being On Her 30s + Tony Ahn's Mother Wants K-Pop Idol To Marry Her Son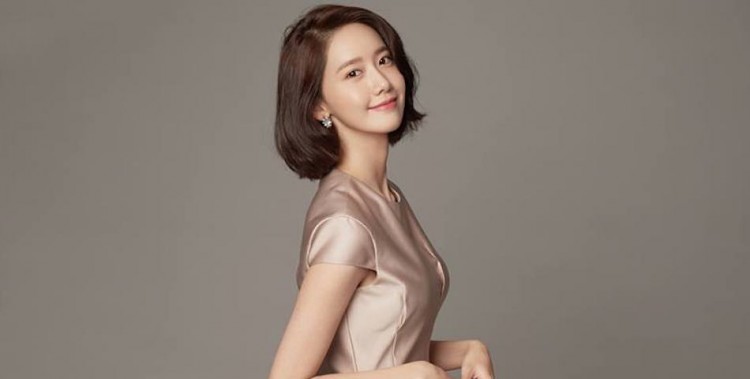 Girls' Generation member YoonA doesn't mind getting old. She admitted she felt more relaxed ever since she turned 30.
In the recent episode of SBS's My Little Old Boy, host Seo Jang Hoon told the singer that even though she turned 30 this year, she still looks young and beautiful. YoonA replied that nothing significant changed since she turned 30 other than she became more at relax now.
MC Shin Dong Yup asked YoonA if being called beautiful doesn't excite her anymore. YoonA disagreed and said while laughing she love to be called beautiful often.
YoonA added that she also gets closer with the talents of SM Entertainment. Aside from Girls' Generation members, The King In Love actress said she is also close friends with fellow SM artists such as Super Junior, TVXQ, and BoA.
The MCs also asked the singer-actress how she is as a daughter. YoonA admitted that she was a difficult child especially during the debut year of Girls' Generation. She confessed that whenever she went home, she seldom talk to her parents because she is too tired and just wanted to take a rest.
Despite her revelation, the celebrities' mothers in the show are all praises for YoonA. In fact, Tony Ahn's mother went further and blatantly told YoonA that she wants her to be her daughter-in-law.
Tony's mom said YoonA doesn't suit the other bachelors on this show. Host Seo Jang Hoon laughed and said although Tony is the youngest cast member of the show, he is still too old for YoonA.
Tony's mother insisted that the 10 years age gap between YoonA and her son is just fine. Kim Jong Kook's mother commented that this is the first time in their show that Tony Ahn's mother tried to set up her son to a female guest.
Then Tony's mother asked YoonA if she had been a fan of her son's former group, H.O.T. YoonA admitted that she is a fan of Girls' Generation labelmate H.O.T. as well as Tony Ahn when she was young. She added that she watched the recent H.O.T. reunion concert and Tony look exactly the same as he was during the band's past promotions.
"I think it would be so great if you married my Tony. I think it would be great," Tony Ahn's mother told YoonA and it that made the others burst into laughter.
My Little Old Boy is a reality program that focuses on the mothers of South Korean celebrities. It features commentary from the mothers as they watch the footage of their celebrity sons' daily activities.
© 2023 Korea Portal, All rights reserved. Do not reproduce without permission.