K-Drama 'Big Issue' Attracts Attention For Featuring Paparazzi & Showbiz Scandals In Korea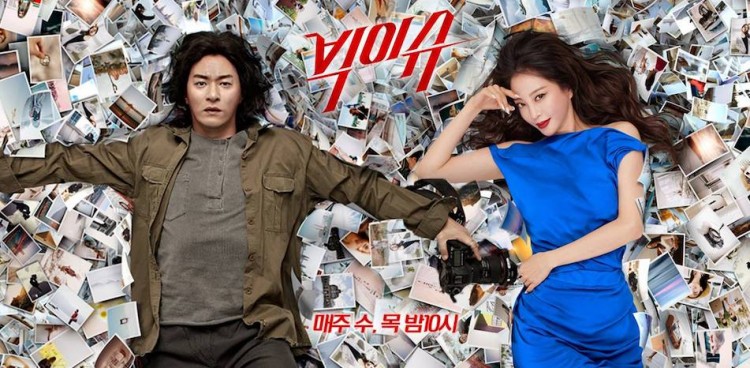 The new Korean drama Big Issue is probably the biggest ripped-from-the-headlines type of TV series today in the country because of its plot and storylines. With the recent K-biz scandals that involve several celebrities, Big Issue is attracting the public's attention as it features the life of paparazzi and different scandals in showbiz amidst its glitz and glamour.
With the recent controversies involving various South Korean celebrities, influential political figures, and more, SBS's newest drama Big Issue is becoming a must-see TV show to many. It tells the story of Han Seok Joo (Joo Jin Mo), a former elite photographer who lost his family and job and became homeless due to the mistake in one photo.
He met the infamous editor-in-chief Ji Soo Hyun (Han Ye Seul) who chases after the scandals of celebrities. Because of her, Han Seok Joo decided to become a paparazzo.
The TV series premiered earlier this month and it already showcased various fictional scandals in the industry. The pilot episode featured a popular K-pop idol member who gets involved in an illegal gambling scandal.
Editor Ji Soo Hyun ordered her photographer Seok Joo to take photos of the of idol gambling in exchange of his daughter's address. Seok Joo managed to successfully take the picture. However, they were stopped by the CEO of the idol's agency. The label threatens Han Seok Joo and offers to buy the photos from him.
The production team of Big Issue revealed that it took them two years to do intensive research on each controversy that they tackle in the series. The show also hinted that there are more shocking incidents that are about to unfold in the upcoming episodes. The production team also teased that viewers should look for the hidden messages behind the scandals that they will be featuring in the coming weeks.
"We encountered a number of scandals until now to produce the drama, but as the media is currently revealing, the reality is even crazier. The drama will continue to feature bigger and bigger scandals, and it will be fun for viewers to look out for hidden messages behind the scandals in the upcoming episodes," the production team told Soompi.
Big Issue is currently among the most buzzworthy dramas this month. The show is at No. 8 while lead cast members Han Ye Seul and Joo Jin Mo are on sixth and tenth place, respectively.
The Big Issue airs every Wednesday and Thursday at 10 p.m. KST on SBS. Episodes 9 & 10 will air on March 20.
© 2019 Korea Portal, All rights reserved. Do not reproduce without permission.