Former Wanna One Ha Sung Woon Clarifies Dating Rumors With Former Groupmate Kang Daniel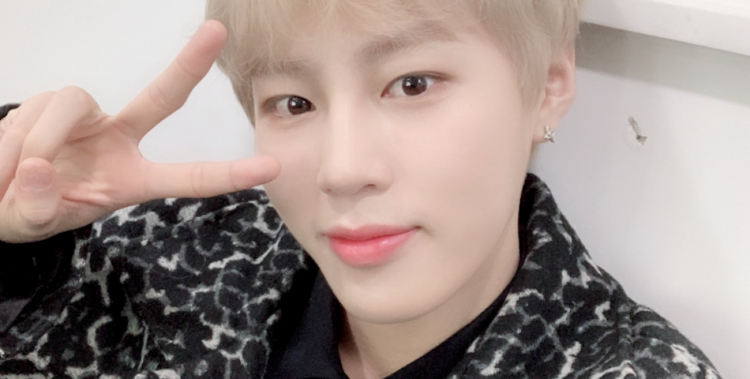 Former Wanna One Ha Sung Woon has a perfect explanation on the dating rumors with former groupmate Kang Daniel. His explanation and his cute video message for Daniel shuts down all doubts about the idols' masculinity.
Sung Woon appeared in the recent episode of Weekly Idol to promote his solo debut single "Bird." The show's MCs then brought up the related search terms that come up when searching Sung Woon's name and one of which is "Kang Daniel Ha Sung Woon dating rumors."
Sung Woon admitted he already saw it and is also surprised by the rumor. He believed that the rumors could have started when fans notice that he and Daniel are always together and the latter always hug or carry him.
"I was surprised when I heard about this too, so I looked into it. Daniel picked me up a lot since he's big and I'm small. He would hug me from the back and joke around like that with me, so the fans made that kind of [story]," he said.
When asked he could give a video message to Daniel, Sung Woon happily obliged. He told Daniel about their dating rumor but assured that the latter has nothing to worry about. Sung Woon also wishes his former bandmate's success on his solo endeavor and also urged him to do whatever pleases him.
Kang Daniel is having difficult days lately. He recently admitted that he is in conflict with his agency, LM Entertainment. The heartthrob singer has revealed that he sent multiple requests to his agency, asking them to give him access on his social media account but LM declined his requests.
The label, on the other hand, explained that it was just a misunderstanding. LM said Daniel would like to modify some clauses in his contract and it is now under discussion.
Meanwhile, Sung Woon has been busy promoting his first solo album, My Moment, and its title track "Bird" which were both released on February 28. The album consists of five tracks and all of it were written and composed by Sung Woon. He also participated in producing the album.
Aside from his Wanna One bandmates, some of his K-pop idol friends also cheered for Sung Woon's debut. BTS's Jimin, MONSTA X member Kihyun, VIXX member Ravi, and HOTSHOT's Junhyuk have expressed their support to their friend's solo debut.
© 2023 Korea Portal, All rights reserved. Do not reproduce without permission.