Hallyu Actor Joo Ji Hoon Admits Filming 'The Item' Is Harder Than 'Along With The Gods'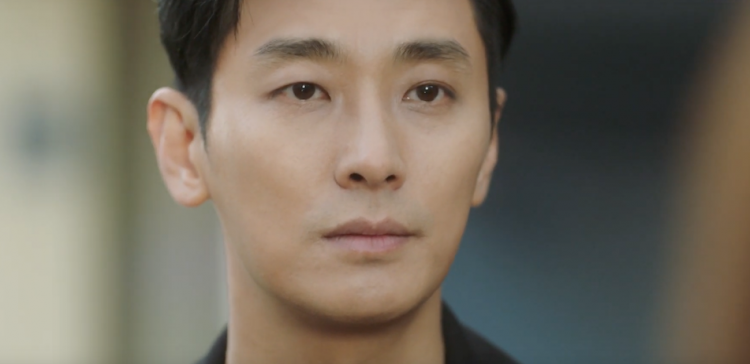 Joo Ji Hoon could be the king of K-drama with supernatural plot these days. While waiting for Joo Ji Hoon's return in Kingdom Season 2, he treats his fans with another K-drama The Item. In a recent interview, he admitted that filming his current K-drama The Item is harder than his action fantasy movie Along With The Gods.
The cast of The Item made an appearance on MBC's Section TV, Joo along with Jin Se Yeon, Kim Kang Woo, and Kim Yoo Ri talked about the production of The Item. Joo said the CGI scenes in The Item are harder to make than those in Along With The Gods. The actor played the role of Haewonmak, one of the three grim reapers in the movie.
Joo explained that since Along With The Gods was set in a virtual world, the actors have freedom in acting. In comparison with The Item, Joo said the MBC fantasy drama is a work that expresses the story of the existing world, therefore, it is more difficult to act.
Jin Se Yeon, meanwhile, praised Joo's CGI acting. She said her co-star showed his expertise in CGI acting and he is great in using his imagination. Joo Ji Hoon and Jin Se Yeon had previously worked together in the 2012 drama Five Fingers.
In The Item, the two portray the lead roles. Joo Ji Hoon plays the role of Kang Gon, a prosecutor who raises his niece and finds their lives are caught in the mystery of supernatural items.
Jin is Detective Shin So-young, a skillful profiler who can keep her focus and composure even when confronted with shocking crime scenes. Together, Prosecutor Kang and Detective Shin work together to solve the cryptic killings and decipher the secrets behind various objects that have unimaginable powers.
Kim Kang Woo plays the role of the wealthy villain Jo Se Hwang. He uses his power and money to collects items with supernatural powers. He kills anyone who tries to get in his way. Kim Yoo Ri, on the other hand, is Gon's friend Yoo Na who secretly works for Se Hwang. The Item airs every Monday and Tuesday at 10 p.m. KST. on MBC.
© 2020 Korea Portal, All rights reserved. Do not reproduce without permission.