'The Last Empress' Episodes 45 & 46 Spoilers: Chun Woo Bin's Fate Looks Grim + Empress Sunny Is Trapped At The Palace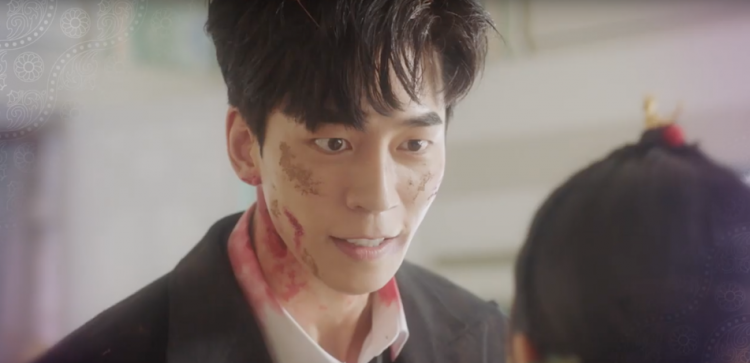 Emperor Lee Hyuk is enraged after finding out that he was betrayed by his most trusted close-in bodyguard Chun Woo Bin. In the upcoming The Last Empress Episodes 45 and 46, it looks like Woo Bin's life will not be spared by the Emperor after his real identity was revealed.
The Last Empress Episode 44 ended in a very tense scene, probably the most heart-stopping episode ending since the K-drama premiered in November. In the previous episode, Emperor Lee Hyuk (Shin Sung Rok) ordered his guards to kill Chu Woo Bin (Choi Jin Hyuk) after the latter admitted his real identity as Na Wang Sik, the son of the woman that the emperor killed.
Towards the end of the episode, Lee Hyuk and his guards aim their guns on Woo Bin while the latter pointed his weapon on the emperor. The scene may end up in a bloody exchange of gunfire.
The teaser for the upcoming The Last Empress episode shows Empress Dowager Kang (Shin Eun Kyung) attacking Empress Oh Sunny (Jang Na Ra) for what just happened in the palace and ordered the Empress to be put on jail. Meanwhile, Min Yu Ra (Lee Elijah) defends the Empress to the court ladies who are gossiping about Sunny.
However, the most concerning of all it that Woo Bin was not seen in the teaser for Episode 45 and 46. It could mean that the Emperor might have killed him or he may have tortured Woo Bin in jail. Lee Hyuk is seen in the teaser having some blood spatters on his face and clothes.
Meanwhile, Emperor Lee Hyuk will confront Sunny on why she colluded with Woo Bin. Sunny will continue to taunt the Emperor about being coward. Lee Hyuk, on the other hand, will remind Sunny that she is still her wife and she will remain so until she died.
Elsewhere, a mysterious woman will pay Empress Dowager Kang. Based on Empress Dowager's shock expression in the teaser, it seems like the woman is someone that she doesn't wish to see again. The woman looks like the late Grand Empress Dowager Jo (Park Won Sook).
The Last Empress Episode 45 and 46 will air on February 13 at 10 p.m. KST on SBS. The finale episodes of the K-drama will be on February 14.
© 2023 Korea Portal, All rights reserved. Do not reproduce without permission.