Korean Actor Tony An Expresses Love To Former 2NE1 Member Dara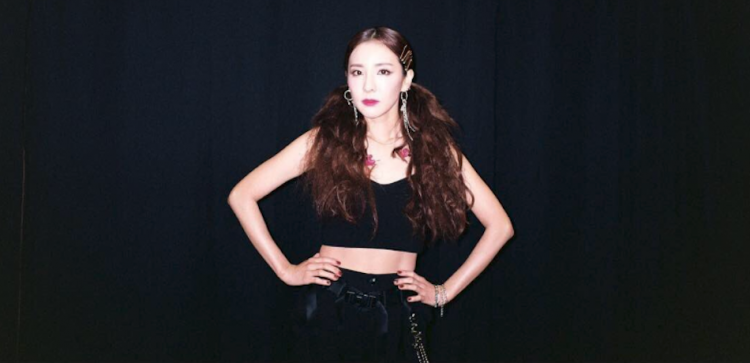 The chemistry between K-drama actor Tony An and former 2NE1 member Sandara Park goes beyond Mimi Shop. Tony has expressed his love to the singer during Dara's first episode as regular MC of MBC's talk show Video Star.
In the recent episode of Video Star, Dara's Mimi Shop co-star Tony An appeared in the show along with Hwangbo, Brown Eyed Girls' JeA, and songwriter Kim Eana. Dara revealed that Tony gave her a handwritten letter in the past. The former H.O.T. member explained that he doesn't write letters but he felt grateful to meet and know someone like Dara so he wrote her a letter on her birthday.
When it was revealed that Tony said said in the letter "To Dara who I love," the other hosts asked the actor of what does he meant by it. Tony explained that Sandara Park is someone that he cherishes and claimed that his feeling towards her is platonic to the point that he can tell her that he loves her.
Then Tony's friend Hwangbo revealed that the former is bad in dating. He said as Tony gets older, he becomes more scared and just "wait and watches" instead of asking a girl for a date.
When asked by MC Park Na Rae if he is interested in dating Dara now, Tony admitted that the female K-pop idol is a friend of him and he is comfortable talking to her. He added that he knows Dara's ideal type and the style of men she likes, which implies that he might not be that kind of man. But when asked he would date Dara if she is open to it, Tony got a little bit uneasy about his answer.
"There was a time that I liked Dara. There was no opportunity to see each other at (via Soompi).
During an interview in one show in 2014, Sandara was asked about her ideal type. She revealed that prefers a tough and young man. Dara said she feels more comfortable around younger boys than older ones as they are cute and fun to play with.
In another interview, Dara said she likes men who love fashion like her. She explained that she prefers men who dress up than those who don't.
Dara previously dated a Filipino actor. She was also rumored to be dating BIGBANG member G-Dragon. The two worked together on several occasions but it was never confirmed if they've been in a romantic relationship.
© 2019 Korea Portal, All rights reserved. Do not reproduce without permission.