Wanna One's 'Energetic' Declared As First K-Pop Boy Group Debut MV To Hit 100 Million Views on YouTube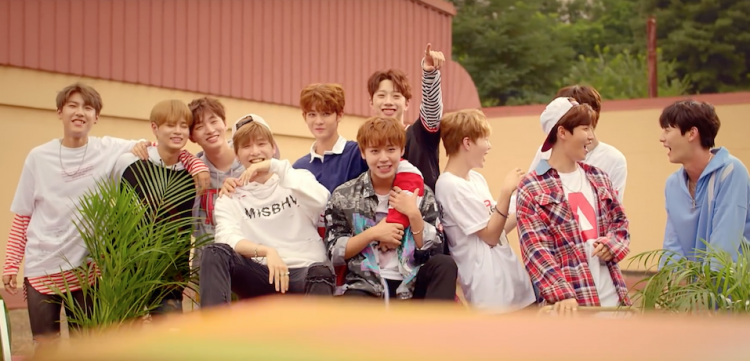 Despite their disbandment, Wanna One continue to make history as a group. The band's music video for their debut single "Energetic" has garnered 100 million views on YouTube, making them the first K-pop group to do so.
Wanna One's MV for their 2017 debut track "Energetic" has surpassed 100 million views on YouTube on Sunday. This makes them the first K-pop group who had a debut MV on the content sharing site to exceed 100 million views.
Considering that the band only had a one year and five months run as a group, Wanna One's latest YouTube milestone is quite a feat. Wanna One officially debuted on August 7, 2017, with the release of their debut extended play 1×1=1 (To Be One) and the title track "Energetic." The band also subsequently released the MV for "Energetic" and "Burn It Up."
In comparison to some of the biggest boy groups in Korea, Wanna One's latest achievement is remarkable. BTS's "No More Dream" official MV has 75 million, EXO's "Mama" has 73 million views, and BIGBANG's "We Belong Together" currently has 14 million views.
Wanna One concluded their group activities with a final concert series late last month. Each member is now currently preparing for their solo comeback.
Wanna One alum Kim Jae Hwan announced on Sunday the official name of his fan club and that is "WIN:D." Aside from fan club name, Jae Hwan also opened several social media accounts. Earlier this year, Wanna One former label, Swing Entertainment, has announced that Jae Hwan will continue with his future solo activities under the agency.
As for the other former members of Wanna One, Park Ji Hoon has confirmed recently that he is currently recording a new song that has been given to him by former bandmate Lee Daehwi. Fans have already expressed their excitement over Ji Hoon's new song although the singer has yet to reveal when it will be released.
In addition, Park Ji Hoon is also in talks to take a lead role in JTBC's upcoming drama, titled Flower Crew: Joseon Marriage Agency. According to Ji Hoon's agency, the drama is only one of the TV series that the K-pop idol is currently reviewing.
The K-drama is based on a book series of the same name. It is about a king who asks Joseon's premiere dating agency, Flower Crew, to protect his first love. Upon the king's request, the agency's matchmakers risk their lives to transform an ordinary lady into the noblest woman.
© 2023 Korea Portal, All rights reserved. Do not reproduce without permission.