'SF9' Finally Releases New Album 'Mamma Mia!' 'Garlic Girls' Members Are Their Role Model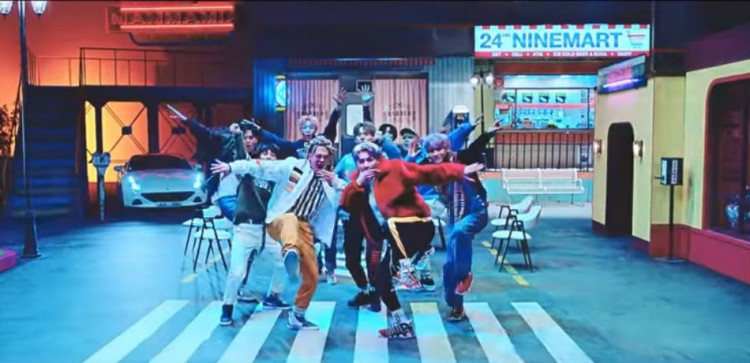 After a long wait, SF9 has released the highly-anticipated new mini album titled Mamma Mia! on Monday, February 26. The boys performed songs from the six-track album while promoting their latest album at the YES24 Live Hall in South Korea's capital city, Seoul.
The SF9 (Sensational Feeling 9) boys are dreaming high for their newly released album Mamma Mia! When the sub-vocalist Jaeyoon confronted the media, he said that their previous hit track O Sole Mio had attracted over 10 million views and now their target is to see the newly released album getting at least 20 million views. The entire team is looking forward to seeing the new tracks provide a good level of enjoyment to everyone in South Korea.
SF9

boys are inspired by

Garlic Girls

members recent performance
Even the main vocalist Inseong also compared their strong team effort with the women's curling team that had done wonders at the Olympics. The women's curling team also known as Garlic Girls not only gained several fans, their skills at sports had gained huge appreciation by the experts.
Inseong said that he was highly impressed with the women curling team members when he first watched their performance. According to him, the FNC Entertainment-formed SF9 members are strengthening their teamwork and working hard on their performances while taking inspiration from the Garlic Girls members, as reported by Koreaboo.
He further discussed his group's comeback with the new album Mamma Mia! He opined that their concept was a high school musical, hence they had given their best efforts into it. He also did not forget to give the credit to the movie Grease as they had used it as a reference.
Rowoon
to be seen as a matured man in
Law of the Jungle
When the turn came for the lead vocalist, Rowoon, he discussed his upcoming appearance on Law of the Jungle. The South Korean reality-documentary show Law of the Jungle, where Rowoon had participated, would start airing next week, as reported by Soompi.
The other SF9 members also extolled Rowoon's performance in Law of the Jungle claiming that he returned as a real man. He has gained good physique and muscle for the show.
© 2023 Korea Portal, All rights reserved. Do not reproduce without permission.