Ariana Grande Faces Copyright Infringement Lawsuit Over 'God Is A Woman' MV + Singer Made Another Tattoo Mistake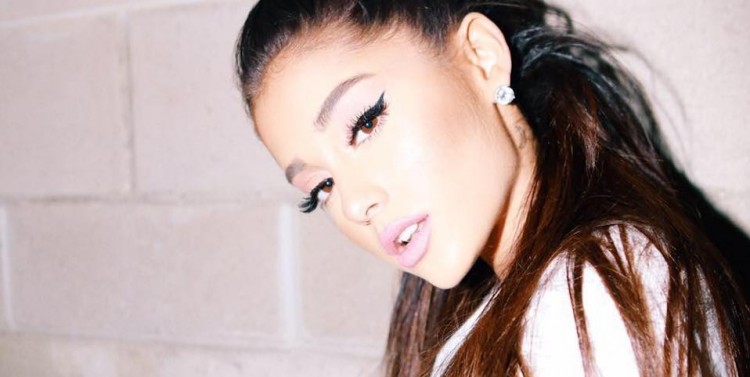 Pop singer Ariana Grande has been in the headlines this week for two different reasons. She is being sued over the music video of her song "God Is A Woman." Grande also fixed her wrong Japanese tattoo but instead made another mistake.
Ariana Grande along with Freejoy Inc, the production company who made the "God Is A Woman" MV, have been sued for copyright infringement by Vladimir Kush, Russian born surrealist painter and sculptor. A visual artist has been claiming that Grande stole the idea of the dancing woman in a candle in her MV from his painting.
Kush stated in the lawsuit that the scene in which the singer dances in silhouette inside a candle flame infringes the two paintings he made 20 years ago. The art pieces are called "The Candle" and "The Candle 2." Kush said Grande's video has the same cloudy sky, ring effect of clouds around the candle flame, and the same light beams radiating from the flame in his painting.
The artist also cited in his lawsuit Freenjoy Inc's history of plagiarism. Apparently, Freenjoy is the same company that was involved in producing the music video of "All the Stars," the Kendrick Lamar and SZA's Grammy-nominated track from the Black Panther soundtrack. The MV also faced similar lawsuit last year in which visual artist Lina Iris Viktor claimed that her artwork was infringed upon. That suit was eventually settled.
Grande's "God Is A Woman" was released in August 2018. Its MV already has 197 million views on YouTube. Kush is seeking an injunction to have the music video removed from the internet.
In other Ariana Grande news, the "Thank U, Next" singer has made correction on the Japanese characters tattoo on her palm. The 25-year-old singer earlier shared a photo of newest tattoo that supposed to spell out the title of her latest chart-topping single "7 Rings."
Fans, however, pointed out that the tattoo "七輪" on her palm actually translates in Japanese to "small BBQ grill." Of course, Grande doesn't want a wrong tattoo on her palm so she consulted a "tutor" who advised her to add the character "指" (which means "finger") above and in the middle of the "barbecue grill" text.
However, Grande added the "指" character underneath the original text. Since the Japanese writing is read from top to bottom and right to left so the placement of the added characters changes the meaning of the tattoo. Grande's tattoo now read "輪♡七指" which translates to "Japanese BBQ finger ♡."
© 2020 Korea Portal, All rights reserved. Do not reproduce without permission.