Hyun Bin's Character In 'Memories Of The Alhambra' Is Based On Elon Musk + K-Drama Inspired By Pokémon Go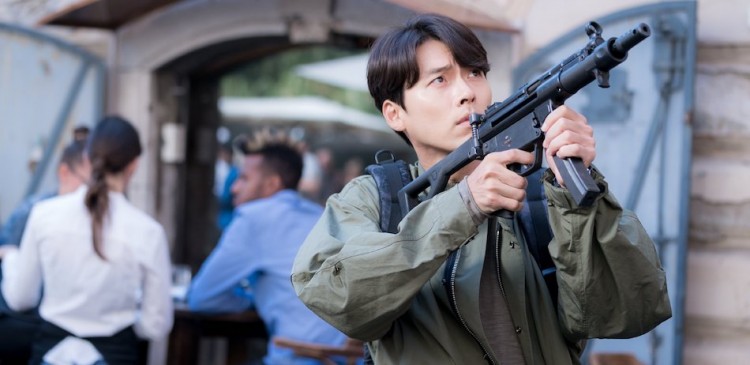 K-drama Memories Of The Alhambra has drawn inspiration to a person and a game that tech-savvy are very familiar with: Elon Musk and Pokemon Go. The writer of the TV series has shared some insights on how she comes up with the idea of a sci-fi K-drama that involves an Augmented Reality game.
Memories Of The Alhambra writer Song Jae Jung revealed that Yoo Jin Woo, the character that Hallyu actor Hyun Bin is portraying in the series, is based on Tesla CEO Elon Musk. She confessed that she finds the tech billionaire intriguing after she read his autobiography.
Song said she drew inspiration from the life of Musk and created Jin Woo from there. She cited some of the similarities between Musk and her TV series character. Song said both Musk and Jin Woo have PhDs in engineering and they are also both CEO of a successful tech company.
Song also revealed how Pokemon Go changed her mind about writing Memories Of The Alhambra. Apparently, Song originally thought of writing a time-slip story about a man from the future, named Yoo Jin Woo.
However, she felt less motivated as she had already written several stories with time-slip plot. She was searching for fresh ideas and Pokemon Go is the new craze at the time. Song got curious and tried the game.
"I didn't think of doing a video game theme because it didn't seem possible to recreate a virtual reality like the movie Avatar. But if it were to involve augmented reality with items [on the screen] like Pokémon Go, it seemed doable. That's when I dropped the time-slip theme and decided to only keep the character, Yoo Jin Woo," she explained.
Meanwhile, Song revealed that her storyline has been carefully edited by a professional in the field of AR game. This means that the use of smart lenses to play the game that Jung Se Joo (EXO member Chanyeol) developed in the story is also cautiously evaluated.
She also explained the in-game deaths of real people who played the game. In Memories Of The Alhambra, Jin Woo's friend Cha Hyung Seok (Park Hoon) and his secretary Seo Jung Hoon (Min Jin Woong) both died while playing the game.
"You can think of it as a virus. Having murderous intent and breaking the rules created an error in the game...The murderous fights between the users caused them to become able to feel pain and unable to log out," she added.
Memories Of The Alhambra will air its final two episodes this weekend. Episode 15 will be on January 19 at 9 p.m. KST while the last episode will be on January 20.
© 2019 Korea Portal, All rights reserved. Do not reproduce without permission.