GOT7's BamBam Is Restaurant Mogul In Thailand + Stories Behind His Brothers' Unusual Name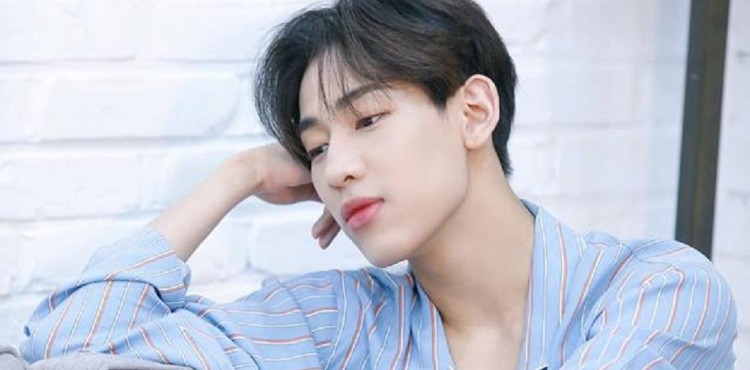 GOT7 member BamBam is not just a singer but he is an entrepreneur too. The K-pop idol opened a café last year. But it turns out that is not the only business he owns in his home country Thailand.
In the recent episode of JTBC's Knowing Brothers, the GOT7 singer/rapper appeared as a guest along with NCT member Lucas, (G)I-DLE's Yuqi, and g.o.d's Park Joon Hyung. BamBam said that he had prepared a special prize for whoever correctly guess the answers to his questions in the game segment of the show. The cast and guests were shocked when he revealed that he and his family owns 50 restaurants in Thailand.
"Can I brag a little? My mom and I own a Korean restaurant in Thailand that has 50 different locations. I'm going crazy having to organize the [restaurant] receipts every night," he revealed.
BamBam then announced that the winner of the guessing game can bring as many people as he wants to his restaurant. Additionally, he promised to close the entire place for a day so his special guests can enjoy their meal alone. When cast member Lee Soo Geun asked on who is going to pay for their airfare, the GOT7 idol replied he only owns restaurants but he doesn't have an airplane.
In May 2017, BamBam opened his new B'Chill café in Bangkok, Thailand. If he is in town, the singer is in the café to serve customers. But due to his busy schedule with GOT7, his mother is often the one attending the business. BamBam's mother is also the head chef of the café.
Speaking about his family, the GOT7 singer explained his siblings' unusual name and why he has almost named "Whiskey" instead of BamBam. The K-pop idol said everyone in Thailand has two names because their real names are too long.
"There's a tradition of either using the last two syllables of someone's name [as their second name] or just giving them another name entirely," the former K-Rush MC said.
He admitted that he can't even memorize his older brother's full name because it is too long. Fortunately, his big bro has a shorter name that everyone is familiar with and that is "Beer."
"My dad loves beer. So he wanted to name his first son what he loved most-beer... My father loved alcohol, so he originally wanted to name all his children after alcoholic drinks. Our names were originally going to be Beer, Wine, Whiskey, Vodka. I almost became Whiskey," BamBam revealed.
Luckily, his grandmother loves the American cartoon The Flintstones. She named the singer after one of the cartoon's character, BamBam, who is a small yet very strong baby.
© 2019 Korea Portal, All rights reserved. Do not reproduce without permission.