BLACKPINK Member Jennie's Dog Named Kai & The Couple's Past Paris Photos Garnering Attention After Dating Rumor Was Confirmed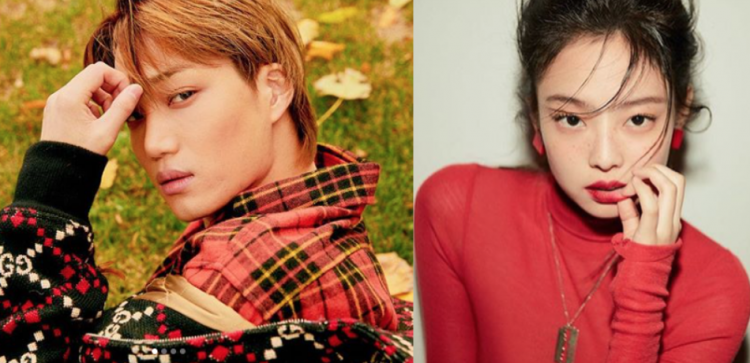 EXO's Kai and BLACKPINK's Jennie are not the only ones on spotlight right now. Even Jennie's dog. The reason: his name is Kai.
The relationship status of Kai and Jennie has been trending online since Dispatch reported that the two were spotted hanging out together in several occasions late last year. BLACKPINK's agency, YG Entertainment, did not release a statement. It said SM Entertainment will release a statement instead.
EXO's label, SM Entertainment, then confirmed that the two idols are dating. In a statement, the agency representative confirmed that Kai and Jennie have "mutual feelings" for each other.
As Kai and Jennie have been gaining attention, so as the latter's dog. Many took time to rewatched the December 20 episode of SBS variety program We Will Channel You in which BLACKPINK had an appearance.
In the said episode, Jisoo, Jennie, Lisa, and Rosé introduced their pets. Jennie's family owned two dogs and there were named Kuma and Kai. Jennie said the male Cocker Spaniel, Kai, is the oldest among the two.
He is already eight years old and it is unlikely that he was named after the EXO idol. Nonetheless, fans are thrilled to know that Jennie is taking care of "Kai" for a long time.
Meanwhile, the previous photos of the Kai and Jennie that they separately shared on Instagram also went under the scrutiny of fans. Many believe that the two have already hinted about their relationship in their identical IG post.
On October, both Kai and Jennie separately posted some photos of the Eiffel Tower in Paris. Speculations arise that both of them uploaded the images of the same location and the same day. Kai did not write a caption on his photo. But Jennie says it all.
"Had the most romantic dinner admiring the Eiffel Tower," she wrote along with the snaps of her with the Eiffel Tower in the background as well as the food that she ate with her date.
Moreover, a fan cam video of Kai and Jennie is also going viral after their relationship is exposed. The clip was taken during the Show! Music Core last month.
It showed Winner member Mino winning the award for the week with his solo track "Fiance." During his encore performance, other artists stay on stage to celebrate with him. Jennie is seen appearing from behind and walked to the front. She stays beside Mino, right in front of Kai. At one point, Kai is seen staring at Jennie.
© 2019 Korea Portal, All rights reserved. Do not reproduce without permission.