Simon Cowell To Launch Boy Band Of Monkeys Based On Some Members Of The Beatles & One Direction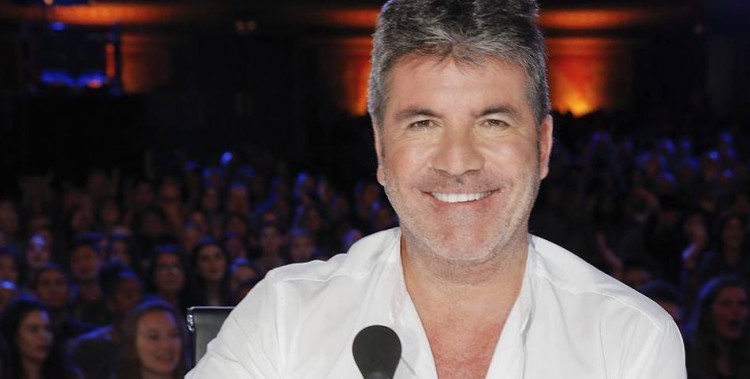 Music mogul Simon Cowell has been rumored of planning to launch a new boy band in the hopes that the group will replicate the success of One Direction. But there is one major difference between 1D and the group that the X Factor creator is planning to launch soon. Reports indicate that Cowell is introducing a four-member band that is not made up of humans but rather by monkeys.
Apparently, the America's Got Talent judge is planning to make a film about singing primates and he intends to make a profit for selling albums of the movie's soundtrack. Reports indicate the band that Cowell is planning to launch is dubbed as The Monkeys but they are no real monkeys will be running around a film set location. The animals will be made of computer-generated images and will loosely be based on some members of famous English boy groups who have had major success in the U.S.
"This is the most bizarre entertainment project of the decade. But Simon wants to create the next big thing in music and he thinks a band of monkeys based on mega boybands like 1D could be the answer," a source told The Sun.
According to the publication, the chimpanzee lead singer of the band, named Hart, will be loosely based on 1D member Harry Styles. The orangutan guitarist will be inspired by The Monkees star Michael Nesmith. The spider monkey bass player, named Keith, could be compared to Take That's Mark Own and finally, the drummer named Wilfred will be based on Ringo Starr.
The computer-animated group of primates is being developed by Cowell's company, Syco, along with Animal Logic Entertainment. It is an Australian special effects group that is behind the Peter Rabbit and Lego movies.
Apparently, the AGT judge has been motivated by the financial success of Disney in both film and music. The project could also be a reflection on how Cowell loves Disney's The Jungle Book. In a 2015 interview with HEAT's Radio, he revealed that he have watched the movie for more than 150 times already with his son.
However, according to Mirror, the idea of singing monkeys is not exactly a new concept. In 1998, Blur's Damon Albarn launched an animated band called Gorillaz which became a worldwide hit. The group had hit songs including Clint Eastwood and Feel Good Inc.
Simon Cowell is not only known as a talent competition judge or the one who gives out blunt comments to reality show contestants. He is also popularly known as producer and for signing successful boy bands such One Direction, Westlife, and CNCO under his record label Syco Records.
© 2019 Korea Portal, All rights reserved. Do not reproduce without permission.