Miley Cyrus Explains Her 'Premonition' About Losing Her Malibu House In California Wildfires; Shares Positive Outlook After The Fire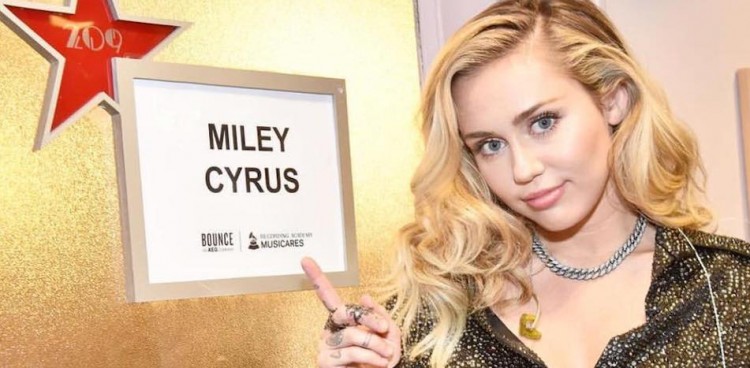 Miley Cyrus has spoken up about the recent devastating California fire that burned her home in Malibu to the ground. The American singer revealed her strange premonition about the blaze that destroyed more than 650 structures in the state.
In an interview at the Ryan Seacrest's radio show, Cyrus talked about her recently released the politically-charged song "Nothing Breaks Like a Heart." She offered an explanation about a particular lyrics in the track which made reference to a burning house.
The lyrics are as follows: "This burning house / There's nothing left / It's smoking and we both know it." The "Wrecking Ball" singer said she and producer Mark Ronson collaborated on the song and finished it way before the Woolsey Fire happened.
"We've been working for the past year and a half on the next record...So I didn't know the best way to come out of this [social media] blackout period, but it's actually really crazy because I wrote this song with Mark [Ronson] in May before we actually lost our Malibu house...It was like this strange premonition so the timing just worked out," Cyrus said.
Devastating as it was, Miley Cyrus has chosen to remain positive and turn the recent event in her life to "post-traumatic growth" instead of post-traumatic stress. The singer explained that it was a natural disaster hence there is no point of stressing herself about something she has no control of. She also recalled the guiding wisdom that shared by her father, Billy Ray Cyrus, on her.
"My dad has always told me, 'Life is a series of adjustments'... I'm starting to really understand what that means now. I think experiencing something as life-changing and devastating as a natural disaster, it's a really deep character challenge, I think, to see the way you react to loss," Cyrus said.
After the Woolsey Fire, the 24-year-old singer and her fiancé, actor Liam Hemsworth, pledged to support their neighbors. They have donated $500,000 to the Malibu Foundation to help in rebuilding their community.
The "Nothing Breaks Like a Heart," on the other hand, is just the first track from Cyrus and Ronson. The "Malibu" singer said there are more on her upcoming seventh studio album. Cyrus also teased that her upcoming LP contains some of the best music she has ever made.
Meanwhile, Cyrus was hit by another devastating loss after her storage unit in San Fernando Valley was reportedly robbed. Apparently, the thieves took her guitar collection that is valued at over $10,000.
Reports indicate that the robbery most likely took place sometime in October. Cyrus, however, did not report the crime until this week because she thought the instruments were just being borrowed by family members.
© 2019 Korea Portal, All rights reserved. Do not reproduce without permission.