'Twilight' Reunion Update: Stars Robert Pattinson & Kristen Stewart Ready To Be Reunited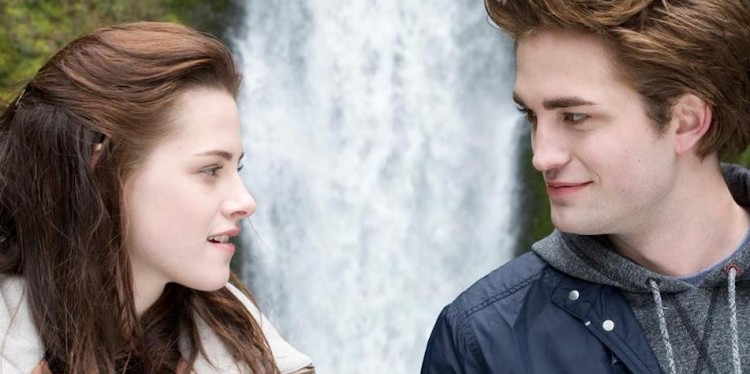 Team Edward and Team Jacob fans flocked in cinemas last month for the re-released of the Twilight movie. Now, fans are gifted with a 10-year anniversary DVD box set of the hit flick. As expected, the topic of possible cast reunion has resurfaced as the franchise celebrate the film anniversary.
The franchise is celebrating the release of its first movie on November 21, 2008. As part of the celebration, Entertainment Tonight shared a compilation of interviews with the cast members. It looks like the Twilight reunion that fans have been waiting for could finally happen soon. Some of the main cast members have already expressed the interest to see or work with each other again.
In the interviews, Robert Pattinson, Kristen Stewart, Ashley Greene, Jackson Rathbone, and Kellan Lutz talked about the movie that changed their life. Most importantly, they also did not rule out any possibility of doing a sequel or a reunion.
Pattinson said he is ready to play his heartthrob vampire character Edward Cullen again if given a chance. Kristen Stewart, on the other hand, said she is very much ready for a Twilight reunion since some of them stay in touch anyway. Stewart famously played the role of Bella, a seventeen-year-old girl who falls in love with a vampire, Edward.
Rathbone, who played Jasper Cullen in the film, said he will never turn down a sequel with the cast and crew whom he had a wonderful time working with in past. He said if the franchise will be able to assemble all the cast members again, he wouldn't miss any chance to be with them again.
As for Green, as much as she wants to be part of a sequel, she said it's all up to Twilight author Stephenie Meyer if she will release another book from her collection. Greene added though that she may not play Alice because of her age.
"It sucks to say but I just turned 30, so I don't think I'm really young enough to play Alice anymore -- vampires aren't supposed to age. But I would definitely watch it," the actress said.
Meanwhile, Rathbone said there are some additional clips in the 10-anniversary Twilight DVD set. He said the new footages were filmed by him and director Catherine Hardwicke on the same set locations of the movie in Portland, Oregon.
"We went to all the places that we filmed and we just kind of ... you know, when you're with friends and you're talking about something that happened years ago, and it's like an avalanche of memory. That's what happened. It's incredible and so we filmed it all," Rathbone said.
© 2020 Korea Portal, All rights reserved. Do not reproduce without permission.