Wanna One's Upcoming New Album Title Track Leaked; K-Pop Group's Agency Warns To Take Legal Action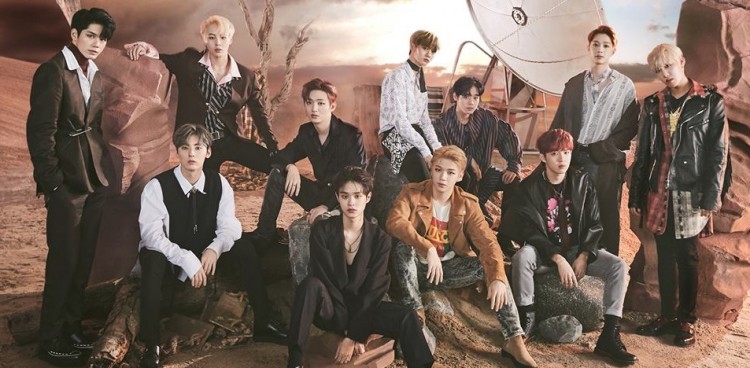 The lead track for the upcoming new album of Wanna One has leaked online and the band's agency is not loving it. Swing Entertainment has threatened to take legal action against the person who leaked the song from Wanna One's 1¹¹=1(POWER OF DESTINY) album.
The K-pop group's first-ever studio album is scheduled to drop on November 19. However, the title song of the LP, titled "Spring Breeze," has leaked out online. According to reports, several download links of the song's audio file were shared online via SNS platforms.
Swing Entertainment issued a response about the leak. The agency said they will find where the leak originated and warned that they will take "strong action" against whoever did it.
"We assessed the situation as soon as the song file was leaked. We have reported [the issue] and are taking other internal measures. It is very unfortunate that the song was leaked. We will find the source of the leak and take strong action," Swing Entertainment said (via Soompi).
The leak came after Wanna One released a teaser along with the tracklist of 1¹¹=1(POWER OF DESTINY). The upcoming album consists of 11 songs including "Spring Breeze."
This is not the first leak that Wanna One had this year. In March, the title track of group's 0+1=1 (I Promise You) album, "Boomerang," also leaked a few days ahead of its release on March 19. At the time, Wanna One's label YMC Entertainment expressed disappointment and promised to look into the source of it.
Wanna One's contract with YMC expired on May 31 and the management of the group was later transferred to Swing Entertainment. The new agency, which was exclusively established for Wanna One, still maintains the partnership with YMC.
Meanwhile, it was earlier rumored that Wanna One is already preparing for their final concert in January 2019 before the group's alleged disbandment. The concert is reportedly happening on January 27 to 29. However, Swing Entertainment shuts down the rumor, saying they are still discussing the contract extensions of the members and nothing has been decided yet.
For now, one thing is for sure, Wanna One will officially release their new album 1¹¹=1(POWER OF DESTINY) on November 19 at 6 p.m. KST. Additionally, Wannables will also see their favorite idols in the upcoming 2018 Melon Music Awards on December 1 and at the 2018 MAMA in Korea on December 10 and in Hong Kong on December 14.
© 2023 Korea Portal, All rights reserved. Do not reproduce without permission.