Cristiano Ronaldo Dethrones Selena Gomez As Most Followed Person On Instagram; Everything To Know About The Superstar Athlete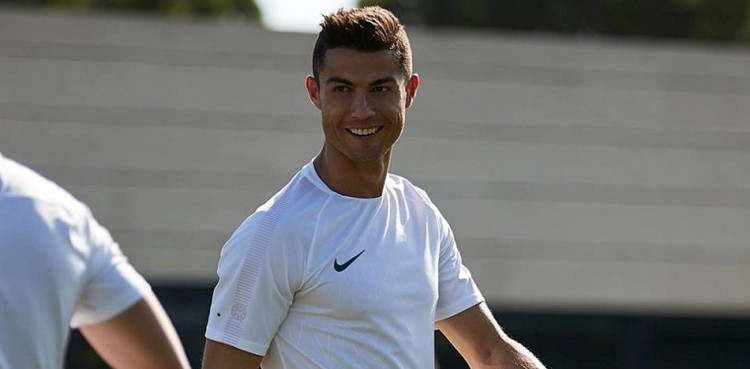 Portuguese professional soccer player Cristiano Ronaldo has officially taken Selena Gomez's throne as the most followed person on Instagram. The Juventus superstar surpassed Gomez's record with almost 78,000 followers.
Undoubtedly, Ronaldo is the biggest soccer player today. He is constantly in the news. The soccer player's huge number of followers on social media is not only due to his popularity on the field but also because he doesn't miss to update his fans through his social media accounts. Ronaldo's most recent post is just a day old.
In comparison, Gomez's last post on Instagram was on September 23 in which he announced that she is taking a social media break. Gomez has been taking some time off from the spotlight since last month reportedly to seek treatment for her mental health.
Ronaldo currently has 144,432, 952 followers while Gomez has 144,355,183 as of writing. The "We Don't Talk Anymore" singer doesn't mind the number of people that follow her on social media. So it is safe to say that losing the title as the most followed person on Instagram, which Selena Gomez held for two years, wouldn't bother her at all too.
Meanwhile, Ronaldo's number of IG followers is expected to soar further as he now plays with Italian giants Juventus. Last summer, he shocked the sports world when he announced that he left Real Madrid after nine years with the team.
Since his departure, Real Madrid has suffered a series of losses including their most recent 5-1 defeat against Barcelona. The team has been winless in six La Liga starts. Ronaldo used to be Real Madrid's all-time top goal scorer.
Aside from helping his former team on its third consecutive UEFA Champions League title last May, he also holds several personal records from his time with Real Madrid. Ronaldo has five Ballon d'Or awards, the most for a European player. He has been voted as one of the greatest footballers of all time, next to Pele and Lionel Messi who took the first and second place, respectively.
Moreover, Cristiano Ronaldo has been named as the most marketable athletes in the world and ranked as the world's highest-paid athlete by Forbes Magazine in 2016 and 2017. He is also ESPN's world's most famous athlete in 2016, 2017 and 2018.
Ronaldo began his soccer career at the age of 18. But before that, he was diagnosed with a racing heart at age 15. He underwent an operation to treat his condition. He began his senior club career playing for Sporting CP, before signing with Manchester United at age 18 in 2003.
Ronaldo is currently in a relationship with Spanish model Georgina Rodríguez, who gave birth to their now-11-month old daughter. The soccer superstar is also a father to twins, Eva and Mateo, who are born in June 2017 in the United States via surrogacy.
© 2023 Korea Portal, All rights reserved. Do not reproduce without permission.