EXO's D.O. Shows Off His Impressive Tap Dance Skills In 'Swings Kids' Trailers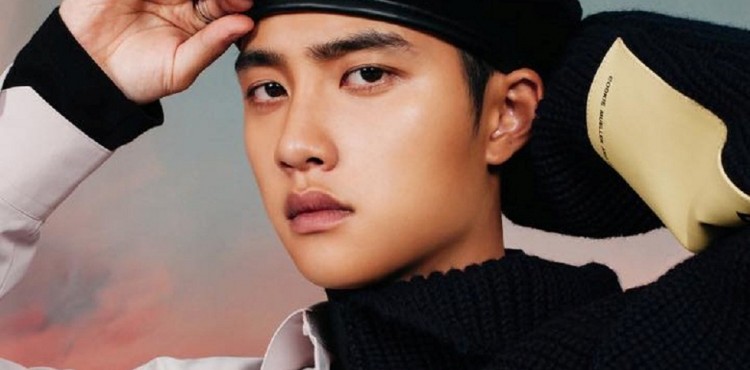 If you have fallen in love with EXO member D.O. as crown prince in K-drama 100 Days My Prince, wait until you watch him tap dancing in the upcoming movie Swing Kids. The K-pop idol showed off her tap dancing skills in the new trailers for the film.
Swing Kids is a period drama that is set on the island of Geojedo inside a concentration camp during the Korean War in 1951. It tells the story of individuals from different backgrounds who form a tap dance group, called the "Swing Kids."
Do Kyung Soo (stage name is D.O.) plays the role of Roh Ki Soo, a young and rebellious North Korean soldier that is being held in the POW camp in South Korea. He falls in love with tap dancing after secretly watching a dance practice. He accepts a pair of tap dance shoes from a Broadway actor-turned-officer Jackson (Jared Grimes) and decides to join the dance group even if it means breaking out of the place.
Swing Kids also stars Hello, My Twenties! actress Park Hye Soo as Yang Pan Rae, who makes money through dancing. Running Man actor Oh Jung Sae is also in the movie as Kang Byung Sam, who dances with the wind in hopes of finding his wife. Actor Kim Min Ho plays the role of Xiao Fang, a Chinese soldier who was born with a talent in dancing but he can't dance for more than a minute due to chronic chest pain.
The movie recently released two trailers: a "rhythm" and a "swing" versions. The "rhythm" version shows Roh Ki Soo watching a tap dancer through a crack in a door. He finds his way to the sound and meets the dance group. Watch the trailer below.
The "swing" version (via Soompi) shows the camp troublemaker, Roh Ki Soo, as he gets the crowd chanting his name. Roh Ki Soo is also seen challenging Jackson with a battle of tap dancing.
Stray Kids director Kang Hyung Cheol previously praised D.O. of his acting and dancing skills. In an interview with Cine 21 (via Soompi) earlier this year, the director was asked if the singer's experience as a member of K-pop group EXO help him in his role.
"I was under my own illusion as I didn't know his specialty within EXO was singing. Also, because tap dancing is another form of dance, it is somewhat different. However, D.O. learned quickly because his body has been fundamentally trained well. He's performing everything, even things of a difficult level, himself without a body double," Kang Hyung Cheol said.
Swings Kids is based on Korean musical, titled Rho Ki-Soo. The movie adaptation is set to kick off in theaters in December.
© 2023 Korea Portal, All rights reserved. Do not reproduce without permission.