Korea's Hanteo Chart Admits Manipulating EXO's 2017 Chinese Album Sales; Fans Are Furious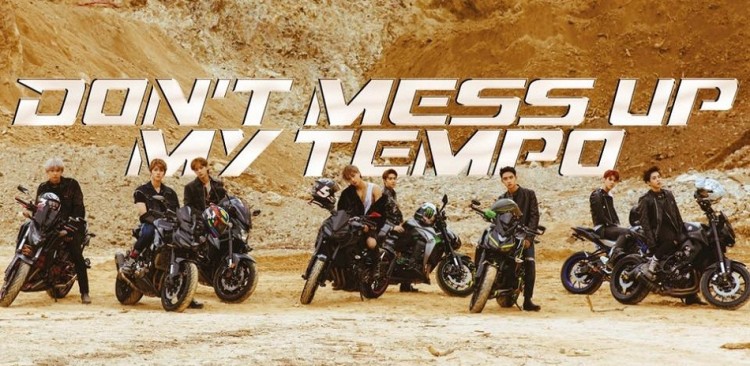 After over a year since the sajaegi accusation, music chart company Hanteo Chart finally admitted its mistake. Hanteo confirmed that there had been manipulation on EXO's Chinese album sales and also issued an apology to the band and their fans.
The chart rigging accusation stemmed from an alleged post of a Hanteo employee in an online community in August 2017 stating that bulk orders from EXO's Chinese fans would not be reflected on the charts. The staff claimed that the K-pop group album sales were counted less than it actually is. At the time, Hanteo Chart issued a statement but it was written in Korean and not directly address to the Chinese fans.
On the company's recent post on Twitter, Hanteo admitted the chart manipulation and apologized for causing concern to the fans. Although it admitted the wrongdoing, it put blame on a former employee's "immature action."
"It took a long time for us to deliver an official greeting like this because we have a vision and strong belief of our own. It is our vision and goal to create a fair platform that satisfies the K-pop lovers and the artists all over the world. We equally support fandoms of all nations and the hardworking artists who love K-pop. We are also a huge fan of K-pop," Hanteo added in the statement.
The music chart company added that they have updated their system to make sure that album sales will reflect directly in the charts. It also issued an assurance to fans that last year's incident will never happen again.
Despite the apology, EXO and non-EXO fans alike continue to express their disappointment. Many said that the apology is long overdue and insincere. Some of the band's fandom members also expressed concern on how the Hanteo news will affect the group's comeback.
EXO is set to make their comeback with Don't Mess Up My Tempo album on November 2. SM Entertainment said EXO will be having a comeback showcase on the same day of the album release. The forthcoming album will also feature EXO as a nine-member act. It has been confirmed that Lay had participated in the album.
In the scheduled showcase, EXO will perform new songs from their fifth studio album. They will also chat with their fans and the K-pop idols are expected to share some of their behind-the-scenes stories when they are preparing for the new LP.
The showcase will be held at Paradise City resort in Incheon on November 2 at 8 p.m. KST. It will also broadcast live through SMTOWN's Naver V Live channel.
This will be EXO's first full-length album since The War was dropped in July 2017. The band had a reissue of The War: The Power of Music in September 2017 and also released the winter special album Universe in December 2017.
© 2023 Korea Portal, All rights reserved. Do not reproduce without permission.