BTS RM's Solo Mixtape 'Mono' Breaks 'Love Yourself: Tear' Record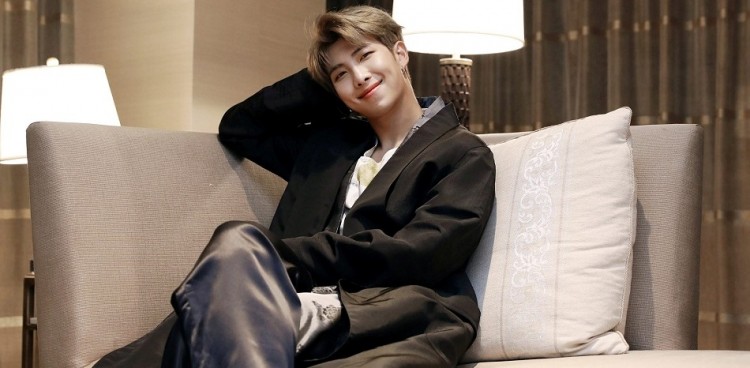 BTS's RM is making history for himself and his band. The singer's latest solo album Mono broke the iTunes record that is set by BTS's LP Love Yourself Tear.
After more than three years, RM dropped his second mixtape on October 23, just a few days after BTS wrapped up the Europe leg of their Love Yourself world concert tour. The album contains seven songs: "Tokyo", "Seoul", "Moonchild", "Badbye", "Dislocated" (literal translation), "Pass By", and "Forever Rain."
The second track "Seoul" is co-written and produced by British electronic duo HONNE while the sixth track "Pass By" is a collaboration with Korean rock band Nell. RM also released on the same day an animated music video for "Forever Rain." The song is a sentimental rap ballad that reflects the rapper's deep emotions.
As of writing, RM's latest mixtape topped iTunes album chart in 87 countries including the U.S., the U.K, Canada, and several countries in Europe, Latin America, and Asia. The Love Yourself Tear record is 85 countries. Aside from iTunes, Mono is available for download on Spotify, Google, Mediafire, and Dropbox.
Netizens were impressed of RM's latest feat considering the album was only teased a couple of days before it was dropped. Soon after the release, multiple hashtags about RM and Mono has been trending worldwide.
RM (real name in Kim Nam Joon) debut with BTS members Jin, Suga, J-hope, Jimin, V, and Jungkook in 2013. But before their debut, RM was an underground rapper under the stage name Runch Randa. He released some tracks back then and once collaborated with fellow underground rapper Zico.
The BTS leader first released his self-titled mixtape in March 2015. It ranked No. 48 on "50 Best Hip-Hop Albums of 2015" of American music magazine Spin. In 2016, American hip-hop magazine XXL released its list of "10 Korean Rappers You Should Know," and RM is included in the list. He is described by the magazine as one of the region's "most dexterous rappers capable of switching flows effortlessly as he glides across an array of diverse instrumentals."
RM is not only a rapper. He also wrote and produced many of the songs of BTS. As one of BTS's main songwriter and music producer, he has over 100 songs accredited to his name by the Korea Music Copyright Association.
Meanwhile, RM and the rest of BTS are heading back to Korea to prepare for the continuation of their concert tour in Japan next month. The septet is also scheduled to attend several music awards shows in the coming days.
© 2019 Korea Portal, All rights reserved. Do not reproduce without permission.