EXO Comeback Update: 3 Hints The Group Will Return With Original 9 Members Soon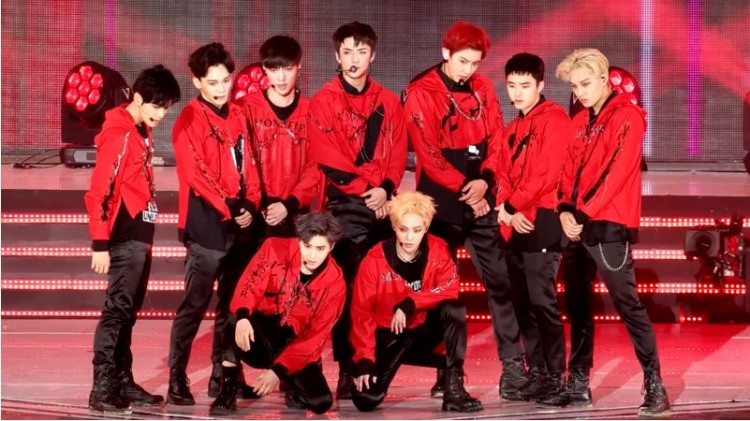 Fans are now clamoring for the return of EXO after the group showed a subtle hint of their comeback. In the recent fan meeting, the South Korean band made a hand gesture that the attendees strongly believed as a huge clue of their imminent return.
EXO was seen doing an "I'm watching you" move with their hands. Does this mean fans should watch them as they are about to make an official comeback? EXO-Ls believed that this is the group's way to tease followers of their return.
The suspicion grew stronger as every member of EXO (Suho, Baekhyun, Chanyeol, D.O., Kai, Sehun, Xiumin, and Chen) was seen doing this pose. However, as the "I'm watching you" move has been used by Baekhyun in a number of performances before, some fans doubt if it is indeed a hint of their return.
In fact, Baekhyun has been making that move at CBX concerts, and there is a big possibility that the rest of the EXO group just adapted Baekhyun's move. Anyhow, fans are really expecting the boys to make an official comeback whether or not there is a clue.
To recall, it has been two years since EXO return with nine members. It has also been six months since they promoted, per Koreaboo.
That was not the first time that EXO hinted their official comeback. In fact, back in January, Baekhyun talked about their return when he surprised their fans with an impromptu Naver V Live broadcast. Talking about one topic to another, the 26-year-old star answered a fan's question about the group's return.
"Should I give a spoiler for our comeback? Really? Are you guys curious?" Baekhyun said, via Soompi. He then started to tease that the year 2018 will be "very, very amazing." Will it be about EXO's return? "The end! Done! I'm not going to reveal anything," he ended his statement.
To add fuel to the fire, there is new evidence that EXO's return with the original nine members is not far from happening. Lay was recently spotted at the airport, hinting that the 26-year-old star just returned to Korea. If fans are going to connect all the pieces of these hints, it just proves that Suho, Baekhyun, Chanyeol, D.O., Kai, Sehun, Xiumin, Lay, and Chen will soon be seen back in the spotlight.
© 2023 Korea Portal, All rights reserved. Do not reproduce without permission.