BTS's Suga Predicts Bangtan Boys' Performing At The Super Bowl; K-Pop Group Graces TIME Magazine Cover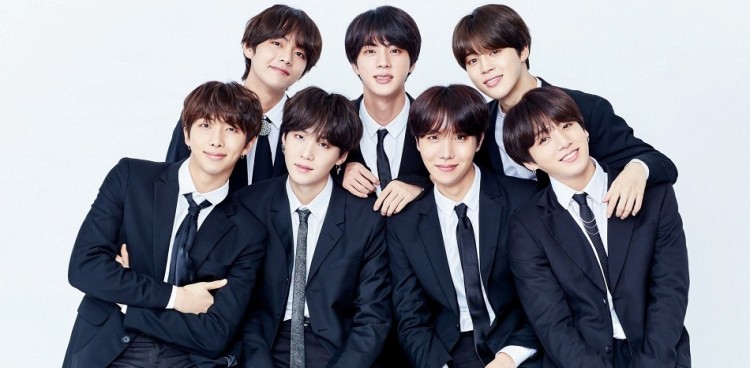 There is no stopping BTS. After the successful concerts in major cities in the U.S. and receiving recognition and awards from different organizations, BTS is now in the cover of TIME Magazine. And it is not the Asia issue of the publication but a global edition.
The cover is coupled with an interview titled "How BTS Is Taking Over the World." The boys talked about how proud they are to represent their country and the Korean culture in the international stage.
"As a Korean, we love our country and we're proud of our country so much. And it's even just an honor to be called an ambassador of Korean K-pop," RM told TIME.
But what caught the attention of many of BTS's fans, called the Army, is the new prediction given by Suga. The band's rapper/songwriter has expressed his dream to perform at the Super Bowl someday.
"I'm just throwing it out there. But maybe we could perform at the Super Bowl someday," Suga said.
The statement immediately gained positive reactions from the Army. Many expressed their excitement on the possibility that one day the septet will be dancing and singing in front of thousands of spectators in Super Bowl halftime show, not to mention the millions of viewers at home.
Suga has been known of making predictions for the band and so far, everything came true. In 2016, he said BTS deserves to have a Daesang or Artist of the Year award which is the highest award given to the best artist of the year based on album sales, online vote, and final judgment by the judges of the award ceremony. By the end of the same year, BTS won their first Daesang at the 2016 Mnet Asian Music Awards.
In his track "Agust D" which was released in 2016, Sugar mentioned "Next up is Billboard. Brazil to New York I'm about to burn this passport" in the lyrics. Suga had also stated during a V Live session that it would have been nice if BTS gets a nomination from the Billboard Music Awards. Additionally, he also said during a fan sign event that he would like to see BTS in 2018 on top of Billboard charts.
All of it happened. BTS had a successful concert in Brazil and most recently, they did a historical performance at the Citi Field stadium in New York City. Also this year, BTS topped Hot 100 as well as the Billboard 200 Albums chart not once but twice with their Love Yourself: Tear and Love Yourself: Answer albums. They had been interviewed by Billboard and performed at the BMAs. Moreover, BTS won BMAs Top Social Artist for two consecutive years.
This year, in a couple of interviews during the band's Love Yourself concert tour, Sugar had mentioned that they want to be at the Grammy Music Awards. Now in TIME Magazine interview, he added Super Bowl in his prediction list. Both still remain to be seen particularly the latter as there might be a conflict of interest with this one. BTS endorses Coca-Cola while Super Bowl halftime show is being sponsored by Pepsi.
Suga and his bandmates Jin, J-Hope, RM, Jimin, V, and Jungkook are currently in Europe. The "DNA" hitmakers performed for their fans in London recently and are heading to Amsterdam, Berlin, and Paris before returning to Asia for more tour stops.
Backed by passionate fans, @BTS_twt takes K-pop worldwide https://t.co/w9QA2RGbDL — TIME (@TIME) October 10, 2018
© 2020 Korea Portal, All rights reserved. Do not reproduce without permission.