'Train To Busan 2' Update: Korean Actor Kang Dong Won In Talks To Star In Sequel Movie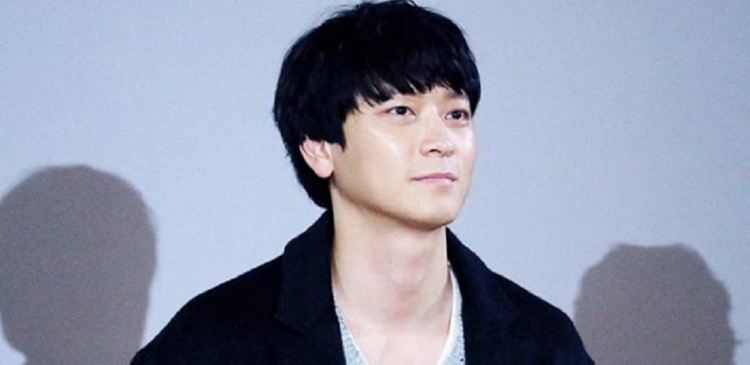 Korean star Kang Dong Won will possibly star in the upcoming Train to Busan 2. Reports stated that Kang is currently in talks to appear in the sequel, titled Bando.
Fans of Train to Busan have already know that they will about to see a different set of cast members in the upcoming sequel. It was earlier confirmed that original lead stars Gong Yoo and Ma Dong Seok will not be part of the second installment of the zombie apocalypse film.
"Kang Dong Won has been offered a role in Bando. He is currently reviewing the offer," Soompi quoted an insider from the production company behind the flick as saying.
The actor is currently filming his Hollywood movie debut Tsunami LA and the French film A Silent Morning. Kang Dong Won previously appeared in the 2016 movies Vanishing Time: A Boy Who Returned and financial thriller film Master. This year, he was seen in the movies Golden Slumber and Illang: The Wolf Brigade.
Bando, which means Peninsula, will pick up after a catastrophic event in Train to Busan and the new characters will deal with the aftermath of it. It appears like the virus will spread in a larger area, like a peninsula.
Train to Busan director/writer Yeon Sang Ho will come back to helm the second installment. In August, Yeon confirmed that the sequel is already in the works, two years after the first movie was released. Yeon also revealed at the time that he is wrapping up the screenplay for the sequel and it will be more action-packed.
Yeon also confirmed that characters in Bando will be different. This means lead star Gong Yoo will not reprise his role as Seok-woo. The character got bitten by a zombie and throws himself off the train after he turned into a zombie towards the end of the film.
"It is an extension of Train to Busan after the virus has spread throughout Korea, but the characters are not the same. It shares the same worldview and is a zombie action film that deals with the aftermath on the peninsula of what happened in Train to Busan. I'm still writing the script, but the scale is rather large since there will be action to it," Yeon said.
Bando is expected to gain attention like the original movie. Train to Busan was praised by critics when it was screened at the 2016 Cannes International Film Festival. It premiered in over 160 countries and over $140 million in revenue.
Bando reportedly plans to complete its casting by the end of the year. Filming is expected to begin in 2019.
© 2023 Korea Portal, All rights reserved. Do not reproduce without permission.