'This Is Us' Actor Sterling K. Brown Apologizes To Olivia Munn For 'Feeling Isolated' Over The Sex Offender Controversy In 'The Predator'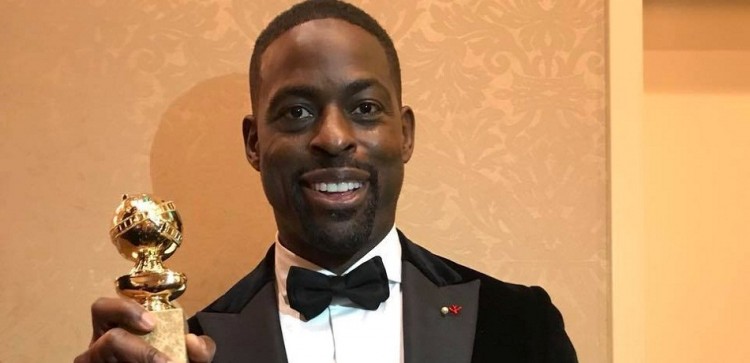 Actor Sterling K. Brown has finally spoken about the sex offender controversy in his new movie The Predator. The This Is Us actor apologized to co-star Olivia Munn after the latter said she felt isolated after exposing that one of their co-stars is a sex offender.
Brown has expressed his support to Munn in a lengthy tweet following the actress' statement calling out her other co-stars for giving out The Predator director-writer Shane Black a standing ovation during the film's premiere at the Toronto International Film Festival recently.
Munn told Vanity Fair that she took issue with her co-actors who remain tight-lipped on the controversy about their co-star Steven Striegel. The X-Men: Apocalypse actress said her lack of support from The Predator stars left her feeling "like the bad guy." Munn added that she got even "confused" upon seeing her co-stars Keegan-Michael Key, Trevante Rhodes, and Boyd Holbrook giving Black a standing ovation at the TIFF.
The controversy in The Predator movie stemmed from the casting of Steven Striegel, who served six months in jail in 2010 after pleading guilty on charges that he attempted to lure a 14-year-old girl into a sexual relationship online. Munn was the only member of the principal cast members who had a scene with Striegel. The two shared one scene together in The Predator movie in which the actor's character, a jogger, repeatedly hit on the character played by Munn.
Sterling K. Brown, who plays CIA agent Will Traeger in the movie, said neither 20th Century Fox nor the cast is aware of Striegel's past until Munn alerted Fox about it. The actress then pushed the studio to remove her scene with Striegel. The scene has been deleted since.
Brown, who failed to attend the premiere of The Predator at the TIFF, said he regrets that it was only Munn who speak up publicly about the issue. Brown also explained his side about forgiving someone who committed an offense.
"With regards to forgiveness, I leave that to the individual. What I take issue with, and I believe Shane addressed this in his apology, is that we all have the right to know whom we're working with! And when someone has been convicted of a crime of a sexual nature involving a child, we have the right to say that's not okay!" the actor stressed in his series of tweets. See all of Brown's tweets below.
Black, who is friends with Striegel for 14 years, came under fire after it was revealed that Striegel is a registered sex offender. He issued a new statement, apologizing to everyone in The Predator movie for letting Striegel around them without asking their opinion first. Fox, on the other hand, claimed it was unaware of Striegel's past.
The Predator will hit cinemas on September 14. Meanwhile, Brown will reprise his role as Randall Pearson in the upcoming This Is Us Season 3. The NBC's drama will return on September 25.
.@oliviamunn I'm sorry you're feeling so isolated, my dear. And I'm sorry you've been the only one to speak up publicly. I was not at #TIFF so I didn't have an opportunity to be there with you. There are two main issues as far as I see it. First, what is and is not forgivable?... https://t.co/NQQpoO9kPa — Sterling K Brown (@SterlingKBrown) September 9, 2018
© 2023 Korea Portal, All rights reserved. Do not reproduce without permission.