Lee Min Ho, Suzy Bae Breakup: Lee Dong Wook's Ex Wished 'The Heirs' Actor Gained More Muscles?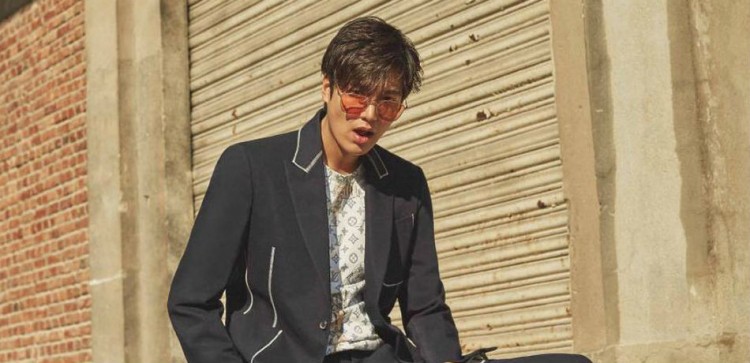 Lee Min Ho and Suzy Bae's breakup came as a shock to everyone as they were dubbed as a South Korean power couple. While their failed relationship was never hidden from the public, the reason behind their split has remained a mystery. However, it appears that the While You Were Sleeping actress may have accidentally spilled something that may finally explain why she and the Legend of the Blue Sea actor had broken up after two years of dating.
The 23-year-old actress and singer appeared on the reality show Off The Record, and she shared something that made everyone think that could be the reason for Lee Min Ho and Suzy Bae's breakup. The actress was hanging out with three of her close friends during her guesting and candidly answered the questions.
When asked about her ideal man, the former miss A singer revealed that her taste in men has changed, which could have resulted in Lee Min Ho and Suzy Bae's breakup. The star shared that she used to like someone who is sexy, but she is now more interested in men who are strong and healthy.
"In the past, I liked a person that's sexy. I really liked Ian Somerhalder back then," Suzy Bae said. "But more recently, I like someone like Choo Sung Hoon. He's strong and looks like he can fight at UFC. I like someone who would be able to protect me."
Korea Portal had previously reported that Lee Min Ho had to give up his love for sports to keep his acting career. The 30-year-old Boys Over Flowers star needed to keep his legs thin, which is a specific look for South Korean actors, so he had to stop playing soccer because it will make his legs thick and muscular.
Since Suzy Bae's ideal type now is someone who is strong, does this mean that Lee Min Ho may be too skinny for the actress? And since The Heirs actor can't change his body to keep his job, could this be the real reason behind Lee Min Ho and Suzy Bae's breakup? For now, these remain as speculations.
Suzy Bae then moved on with Lee Dong Wook. Although the Goblin star is also an actor and couldn't bulk himself up with muscles, he's more muscular than Lee Min Ho. However, their romance ended up in Splitsville as well.
Meanwhile, some believed that Lee Min Ho and Suzy Bae's breakup could be a result of a curse. Some relationships were broken by a South Korean actor's mandatory military enlistment, and it appears that it had affected the Legend of the Blue Sea actor and the While You Were Sleeping actress as well.
© 2020 Korea Portal, All rights reserved. Do not reproduce without permission.