Ailee Plastic Surgery Rumors: Singer Looks More Like BLACKPINK Jennie Than Her Old Self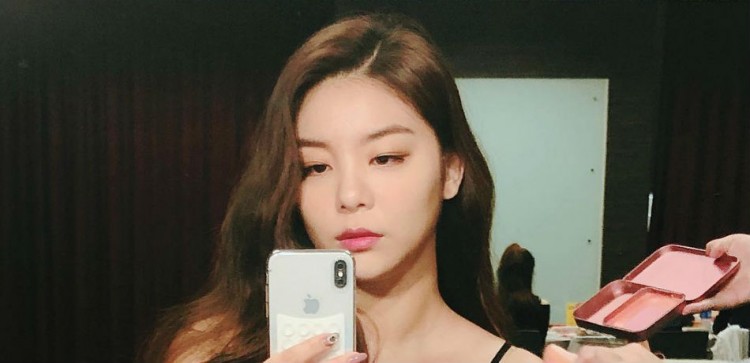 Plastic surgery may not be openly talked about in the Korean entertainment world, but it is quite obvious that a lot of celebrities have gone under the knife. Ailee is the latest K-pop idol who is suspected to have some work done on her face. Is she trying to look like BLACKPINK's Jennie?
The 29-year-old Korean-American singer-songwriter took to Instagram to share her frustrations regarding her eyelids. Ailee clearly stated in her post that she didn't go through plastic surgery, but netizens felt that she definitely did.
"Wow TT My uneven double eyelids won't go away," Ailee captioned the snap. "#notplasticsurgery #theyrelivingtheirownlives #flaws It's not surgery. They get small and big on their own when they're swollen."
However, netizens didn't buy her claims. One fan even pointed out that her face is so different that she looks more like Jennie from BLACKPINK than her old self.
"Why are people praising her plastic surgery beauty? Don't get it...that is not a natural beauty. She was beautiful before the plastic surgery. Now she looks like all the other Korean beauties who had plastic surgery," one said. "Guess she achieve her goal of looking like Jennie from BlackPink. The magic of plastic surgery!" another one noted.
This is definitely not the first time that Ailee was accused of going under the knife. It can be recalled that the singer was left with no choice but to address all the plastic surgery rumors on One Fine Day back in 2014.
Ailee and Amber made a secret visit at Seogwipo Girls' Middle School in Jeju during the pilot episode of the MBC Music show where they entertained the students with games and performances. Seeing it as an opportunity for knowing their idols a little more, students started to ask the girls some questions.
When a middle schooler asked Ailee, "Unni, why are you so pretty?" someone yelled, "Because of surgery!" Although Ailee was taken aback by the response, she then told the students to touch her face to prove that she didn't have some work done. Obviously, students started to touch her face, but MC Lee Dong Yeob eventually stopped the unexpected act before it gotten out of hand.
© 2019 Korea Portal, All rights reserved. Do not reproduce without permission.