'Criminal Minds' Season 14 Spoilers: BAU Team's Past Has The Clue As To Why Reid and Garcia's Lives Are In Danger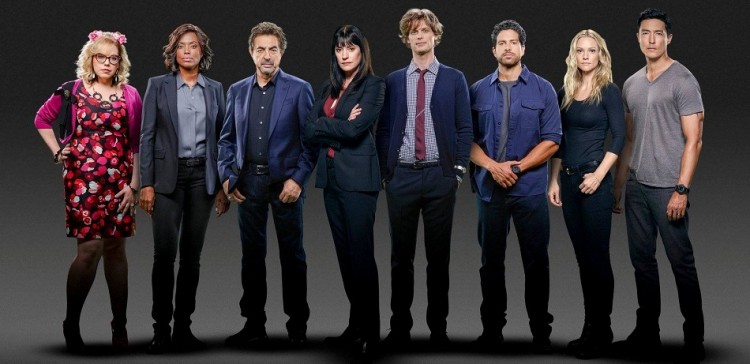 If figuring out as to why criminals commit crimes is not stressful enough, wait till you become their victim. That is exactly what happened to Behavioral Analysis Unit agent Dr. Spencer Reid and tech analyst Penelope Garcia in Criminal Minds Season 13 finale when they were abducted by a cult.
Fortunately, they have an expert team who will search for them and find out why they were targeted. The official synopsis for Criminal Minds Season 14 Episode 1 indicates that the BAU will find shocking clues in their own history that will give them the answer as to why Reid (Matthew Gray Gubler) and Garcia (Kirsten Vangsness) have been taken by Benjamin Merva's (Michael Hogan) cult.
Season 14 will pick up exactly where the previous installment ended. Reid discovered who the mole is inside the FBI and it was agent Mary Meadows (Karen David). The cult of serial killers, who called themselves as Believers, is trying to recruit Reid to join their ranks as they took Garcia as a guarantee that the eccentric genius will join them. Additionally, they are also demanding the release of Merva.
"Join us, or she dies," cult member FBI agent Meadows warns Reid at the end of Season 13 while her fellow cult member is aiming a gun in Garcia's head.
The BAU team will find out what happened to Reid and Garcia and they will work hard to get the two back home safely. Although Reid and Garcia had been the focus of some of their cases before, this particular situation will take a toll on Reid.
Criminal Minds executive producer Erica Messer teased that the kidnapping will affect Reid's behavior. It can be recalled that Reid took a break from profiling unsubs after he was accused of murder and spent time in prison in Season 12.
"That ends up being a great runner that we go with for Season 14. He's [Reid] been through a lot, right? It's going to affect him," Messer told TVGuide.
Meanwhile, A.J. Cook (Agent JJ Jareau0 will be having her directorial debut this season while Gubler and Joe Mantegna (Agent David Rossi) will also direct an episode each this season. Kristen Vangsness, on the other hand, would likely co-write another episode with Messer. The actress had written a number of episodes for the CBS show in the past including Season 12 Episode 12, titled "Spencer," in which Reid was arrested in Mexico.
Criminal Minds Season 14 premieres on October 3 at 10/9c on CBS. The pilot episode marks the 300th episode of the TV series. CBS has so far ordered 15 episodes for the fourteenth season.
© 2023 Korea Portal, All rights reserved. Do not reproduce without permission.