GOT7 Fans Slam Mark's Dad For Hinting His Son Is Leaving K-Pop Group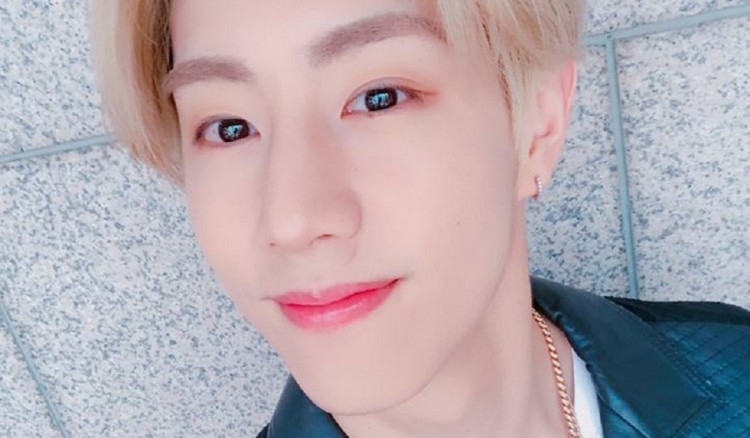 A cryptic Twitter post from the father of GOT7 member Mark incites concern among the band's fans. Mark's dad, Raymond Tuan, shared on his social media account what he feels about his son's future. What concerns iGOT7 is that it seems like Tuan is hinting that Mark will leave the K-pop band after his contract with JYP Entertainment expires.
Tuan shared some photos of Mark along with a message questioning whether the idol will renew his contract with JYP Entertainment or chose to be a solo artist. According to Tuan, Mark still has two years left in his contract.
"In the past, when you reach your sophomore year in high school you start to choose a college to study at... Mark's contract still has 2 years left. Will he renew or choose to be independent? He needs to start preparing..." Tuan tweeted.
Many GOT7 fans expressed concern about Tuan's tweet, saying it could affect the band's comeback. Other members of Aghase asked Tuan to be more cautious in tweeting about Mark and GOT7.
"Not to disrespect papa Tuan but this isn't a platform to say all these especially when their comeback is near," one fan commented. The Korean boy band is scheduled to release their comeback album next month.
Others defended Mark's dad, who fans called Papa Tuan. Many said it the right of any parent to worry about their children's future. Neither Mark or JYP Entertainment has responded about the tweet or the fans' comments. The tweet which was posted on Thursday has been deleted since and Tuan's Twitter account became private.
Mark is very close to his family, who is supportive of his career. His dad is one of the most passionate members of iGOT7. Mark's father supports the band in all possible ways that he can. But not known to many, he is also known for trolling both the idol's fans and haters on his personal Twitter account.
Mark previously said that he has no interest in becoming a singer. He auditioned to be an idol only because his school in the U.S. encouraged him to do so. But once he stood on a stage, the California-born K-pop idol enjoyed it so much and began considering a career as a singer.
Meanwhile, GOT7 is set to drop their new music in September. GOT7 member BamBam earlier revealed that they have finished filming a music video for their comeback. JYP Entertainment also confirmed that they are targeting a September comeback for GOT7 although they haven't set a date yet.
GOT7 will wrap up their Eyes On You 2018 world tour in Hong Kong on August 24. Mark and his bandmates JB, Jackson, Jinyoung, Youngjae, BamBam, and Yugyeom will be heading next to the KCON 2018 Thailand.
© 2019 Korea Portal, All rights reserved. Do not reproduce without permission.