'Thirty But Seventeen' Episode 19-20 Spoilers + tvN's K-Drama Continues To Soar In Ratings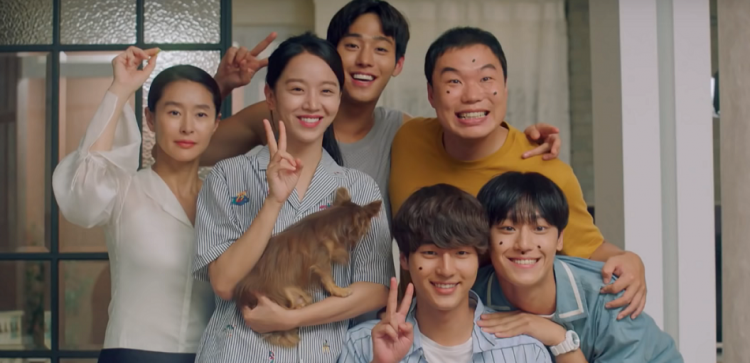 Thirty But Seventeen is back on air after a one-day break due to the coverage of the 2018 Asian Games. The tvN rom-com series returned on Tuesday and maintained its high ratings.
Thirty But Seventeen Episode 17 and 18 saw nationwide ratings of 9.9 percent and 11.3 percent in metropolitan ratings, according to Nielsen Korea. Although it is slightly lower than its best nationwide ratings of 10.5 percent, the show maintains on the top spot in its time slot.
In the previous episode, Chan's mother, Hyun Jung (Lee Ah-hyun), was impressed by the work of their "housemaid" Seo Ri (Shin Hye Sun). Woo Jin (Yang Se Jong) revealed to his sister who Seo Ri really is before the latter is able to do so.
Woo Jin also informed Seo Ri that he asked his father not to sell the house which means she could stay with them a little longer. Seo Ri, on the other hand, admitted to Woo Jin that she felt scared when he went to Jeju island without telling anyone.
In the upcoming Thirty But Seventeen Episodes 19-20, Chan (Ahn Hyo Seop) will collapse while having a meal with his teammates. It could be because of fatigue due to his intense workout in the past days or stress as he realizes the blooming romance between Woo Jin and Seo Ri. Will Woo Jin or Chan finally reveal their true feelings for Seo Ri in the upcoming episodes?
Meanwhile, the mystery surrounding Jennifer's past will continue as an old male character is seen in a teaser for next week's episodes. The identity of the woman who watches Jennifer from afar also remains a mystery.
She and Jennifer had a cryptic conversation in the previous episode. The woman could be Jennifer's daughter since she asked the Gong's housemaid if she got married again. She could also be her sister as the lady is also seen with the old man in the teaser.
Thirty But Seventeen tells the story of Woo Seo Ri who fell into a coma when she was 17 years old after being involved in an accident. She wakes up 13 years later and finds out that she is already 30 years old. Gong Woo Jin, on the other hand, still blames himself for what happened to his young love 13 years ago.
Thirty But Seventeen Episode 19-20 will air next week. The K-drama airs every Mondays and Tuesday at 10 p.m. KST on SBS.
© 2019 Korea Portal, All rights reserved. Do not reproduce without permission.