'What's Wrong With Secretary Kim' Actress Pyo Ye Jin Reveals Admirable Traits of Co-Stars Park Seo Joon & Park Min Young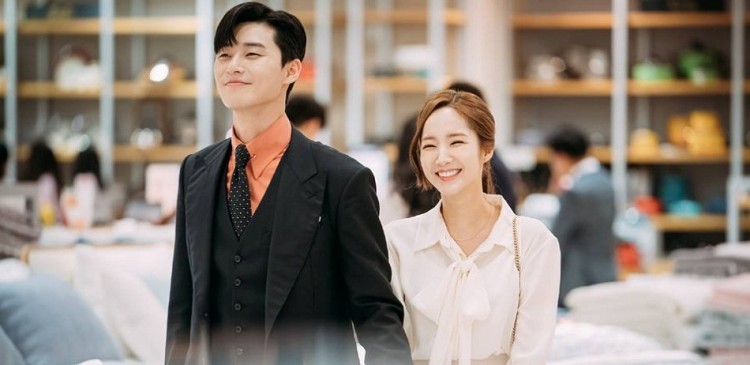 Park Seo Joon and Park Min Young are remarkable actors, and they are great co-stars too. What's Wrong With Secretary Kim actress Pyo Ye Jin talked about the onscreen couple and her experiences working with them.
Pyo, who played the role of newbie secretary Kim Ji Ah in the tvN show, shared how it is like on the set with Park Seo Joon and Park Min Young. She attested that there is nothing to hate about the two lead stars of the hit series What's Wrong With Secretary Kim.
Pyo said although Park Seo Joon played the role of narcissist Lee Young Joon, he is completely a different person from his character. She revealed that the actor always makes jokes especially when everyone is already exhausted because of long hours of shooting. Pyo said she learned from Seo Joon that is important to have someone on set which will cheer up everyone and the actor had played that role well.
As for Park Min Young, Pyo Ye Jin confessed that the actress has the biggest influence on her and she has a long list of things that she admires about Min Young. Pyo said the City Hunter actress took good care of her on the set and she always pays attention to the details on her job. Pyo added that like their characters in the show, she considered Min Young as her mentor.
Pyo admires Park Min Young so much that she cried when they shot the scene in which the office staff is giving Park Min Young's character, Kim Mi So, a simple sendoff before they found out that she is not quitting her job.
"When we were giving her the plaque, I saw her and started crying ... The thought of saying goodbye to her was so sad. I think our relationship was really like Ji Ah and Kim Mi So's. I'm so grateful to Park Min Young," she said.
Meanwhile, the cast of What's Wrong With Secretary Kim is now on vacation in Thailand. Reports indicate that the group has left Korea on Monday.
The show's network earlier announced that the cast of the hit show would be given a lavish vacation because of the success of the series. Their reward is a five-day trip to Phuket, Thailand.
Park Seo Joon and Park Min Young are confirmed to join the vacation. However, other cast members including Hwang Bo Ra (Bong Se Ra), Kang Hong Suk (Yang Cheol), Kang Ki Young (Park Yoo Sik), and Kim Yewon (Sul Ma Eum) are unable to join the trip due to schedule conflicts. Park Seo Joon almost fail to make it too due to his busy schedule but made some adjustments to be able to join his co-stars.
© 2023 Korea Portal, All rights reserved. Do not reproduce without permission.