BLACKPINK's Lisa Cried During Fanmeet In Thailand, What Happened? [WATCH]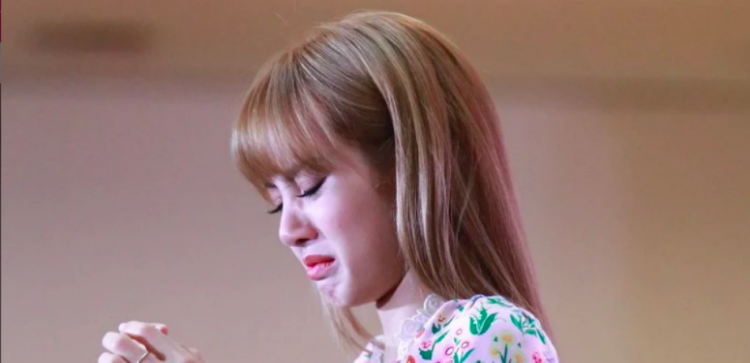 For those who have been living under a rock, BLACKPINK's Lisa is Thai. She left her hometown to be a K-pop star. After her handwork has finally paid off, the YG Entertainment star was given a chance to go back to Thailand for a fan meet. However, she ended up crying at the event. What happened?
BLACKPINK may be known as a group, but just like any other YG Entertainment bands, they also have their projects. With her flawless skin and enviable beauty, it only makes sense that Lisa is the new endorser for the cosmetic brand, Moonshot.
The 21-year-old singer-dancer was happy to be back in Thailand as she was seen smiling from ear to ear the whole time. However, BLINKs in Thailand did something that caught Lisa off guard and made her cry.
Thai BLINKs decided to hold up signs towards the end of Lisa's Moonshot fan meet that said: "always stay with Lisa." The BLACKPINK star was so touched with the gesture that she couldn't hold back her tears.
"Thai blinks had a project where they showed papers that had 'always stay with lisa' written on them, and lisa cried after she saw it. Indeed lisa, because of your pure heart and the positivity and love that radiates from you, you are loved wherever you go," one fan shared. "So thai blinks has the project all set for Lisa without she knowing. The project was after the event, blinks gonna [show] the papers say 'Always stay with Lisa' and she cried, After all that we singing stay for her... Such beautiful moment," another one said.
Lisa left Thailand at such a young age to pursue her dreams. And now, she returned to her hometown after achieving her goal was undoubtedly a fantastic moment for her. This is her first solo event in her home country since making her debut for BLACKPINK.
Being away from her family and friends for a long time just to keep her career going is hard for Lisa. But seeing everyone appreciating her hard work certainly touched her heart. This moment also reassured her that even though she now technically lives in Korea, her fans in Thailand still love and support her.
© 2019 Korea Portal, All rights reserved. Do not reproduce without permission.