BTS 2018 Update: Koreans Divided On Bangtan Boys' Military Exemption Issue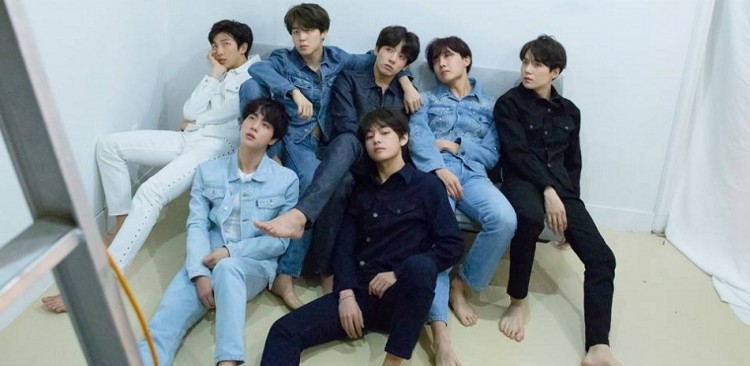 One of the hottest social issues in South Korea today is whether or not BTS members should be exempted from military service. Koreans are divided on the subject.
As ordinary Koreans debate whether RM, J-Hope, Jin, Suga, Jimin, V, and Jungkook should get an exemption, YouTube channel Asian Boss asked some locals to share their thoughts about it. Some believe that the K-pop idols should also serve their country by joining the military like other Korean men. Others added that the BTS exemption would only create a way for some to avoid military enlistment.
On the other hand, some think the Love Yourself: Tear hitmakers should be considered because of their contribution to making Korean Wave known globally. Others pointed out that they are not against the idea of giving military exemption to the septet only if it will also be granted to other Koreans who did exemplary work in helping the country.
The buzz about BTS possible exemption from serving in the military stemmed from South Korean assembly member Ha Tae Kyung's proposal to amend the criteria that determine who should receive special exemptions. Ha filed a recommendation based on the several netizens' petitions to the government to exempt internationally-renowned artists from military service.
Under Korean law, male citizens between the ages of 18 and 35 are mandated to perform about two years of military service. Women are not required to serve but may do enlistment voluntarily. Currently, an exemption is only granted to classical musicians and dancers, and world-class athletes who represent South Korea on specific international competitions and achieve high results.
The petitions have pointed out BTS's global achievements as the basis for the exemption. The group was recently declared as the first K-pop act to top the Billboard 200 chart. The "Fake Love" singers have also won a couple of recognitions from international music awards. But according to Ha, BTS is not qualified for exemption based on current military law. He urged the National Assembly Defense Committee to update the guidelines to take into account the modern and globalized state of South Korea's arts and entertainment.
"There are classical music competitions, such as violin, but pop music is excluded ... making BTS who topped the Billboard chart irrelevant (to military exemption)," Korea Herald quoted Ha as saying.
© 2019 Korea Portal, All rights reserved. Do not reproduce without permission.