CW Boss Admits 'Supernatural' Spinoff Without Sam And Dean Will Not Work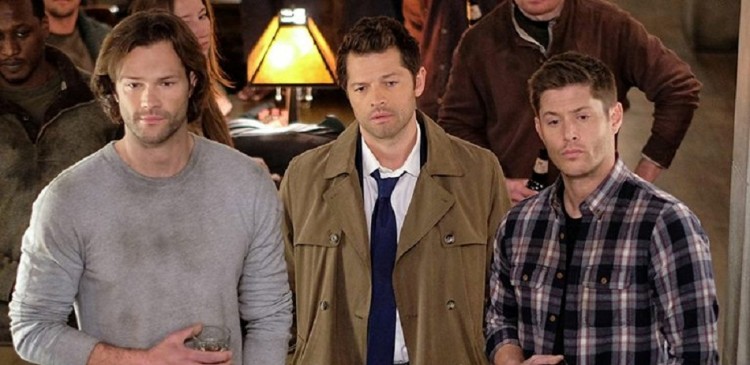 The CW has assured the Supernatural fandom that the Winchester brothers' adventure will continue as long as lead stars Jensen Ackles and Jared Padalecki are willing to stay in the show. However, the network seems to have no longer interesting in doing another Supernatural spinoff.
If the third time is a charm to many, not to The CW. Network president Mark Pedowitz said they would love to listen to a great idea about another Supernatural spinoff but admitted that the success of it might be tied to Ackles (Dean Winchester) and Padalecki (Sam Winchester).
"If there's a great idea they want to go forward with, we're here to listen. [But] I am concerned... it may be Jared and Jensen. And there may not be a franchise beyond that," Pedowitz admitted during the Television Critics Association summer press tour recently.
Supernatural had tried two spinoffs already. The first attempt was back in 2014 with Supernatural: Bloodlines. It supposed to be about Chicago-based monster-hunting families, but the backdoor pilot had a mediocre reception from viewers hence it did not go on full production.
Then CW introduced another spinoff last year. This time around, it is about the Wayward Sisters which is composed of familiar faces such as Sheriff Jody Mills (Kim Rhodes), Sheriff Donna Hanscum (Briana Buckmaster), Claire Novak (Kathryn Newton), and Alex Jones (Katherine Ramdeen)
It had better reviews than Bloodlines. In fact, its backdoor pilot in the previous season of Supernatural was one of the highest rating episodes of the season. However, The CW refused to move forward with the project. Fans started a petition to save the series, but it did not change the network's decision.
Jensen Ackles admitted that he has conflicting opinions about the fate of Wayward Sisters. He said would love to see the characters tell their stories in their show. But at the same time, Ackles also wants to keep the female hunters in their show.
"They're fan favorites, and they're cast favorites, so there's a reason that they got that opportunity and I think it just goes to show how great they are and how valuable they are to us," the actor added.
That being said, it looks like series fans would see more of the Wayward sisters in Supernatural Season 14. The girls would probably help Sam, Castiel (Misha Collins), and the rest of the gang to save Dean who is now under the control Archangel Michael.
The fourteenth installment is set to premiere on October 11 at 8/7c on The CW. Supernatural Season 14 will also feature its 300th episode.
© 2019 Korea Portal, All rights reserved. Do not reproduce without permission.