Gong Yoo Update: 'Goblin' Actor Drops New Endorsement CF; Maintains Status As Leading Male Endorser In Korea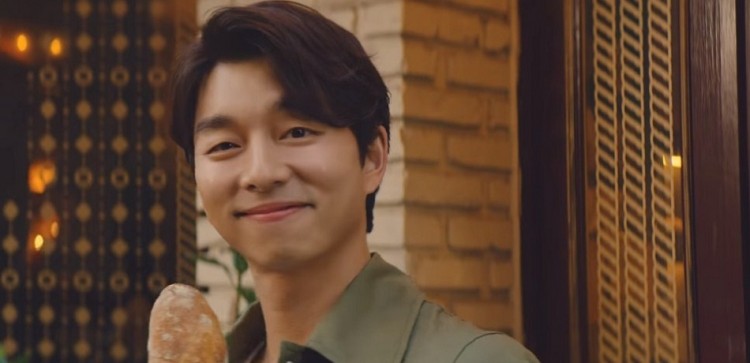 Korean A-list actor Gong Yoo dropped an ad for a new endorsement, BC Card, the leading payment processing company in South Korea. Projects like these offer Gong Yoo's fans a chance to see him on screen even if he hasn't taken on any acting role since Goblin wrapped up in 2017.
In the latest CF, the actor is seen sharing the features and benefits of having the BC Card. He is seen exploring the city in his recently purchased red top down car and dining at a fancy restaurant.
Aside from the BC Card, another top product that the 38-year-old star is currently endorsing is Asus. The tech company recently rehired Gong Yoo as the face of Asus' smartphone brand in the Asia-Pacific region for a second consecutive year.
Despite Gong Yoo out of action for quite a while now, he is still able to maintain his status as the top male endorser in Korea. The Korea Broadcast Advertising Corporation named Gong Yoo as the top advertisement model of 2017. Last month, the Train To Busan actor led the brand reputation ranking for male advertising models in Korea and is expected to keep the top spot this month.
The Korea Corporate Research Institute analyzes data to determine the top celebrity endorsers every month. In April, Gong topped the list, followed by Wanna One member Kang Daniel in the second spot, and Criminal Minds actor Daniel Henney in third.
Gong Yoo ranked high even though he hasn't done a TV show or a movie this year and despite the dislikes social media. The Korea Corporate Research Institute analyzed a total of 11.53 million pieces of data based on media coverage, communication, participation, and community values.
Gong Yoo's popularity is expected to soar higher if any of his previous acting projects—Goblin 2 and Train To Busan 2—will be given the green light. At the moment, there is no official confirmation of the second installment in either project.
Last year, Gong Yoo already confirmed that there would be no Goblin Season 2. Despite the confirmation, fans of the K-drama are still hoping that the show's executive will somehow find a way to explore the Goblin storyline and Gong Yoo will still reprise his role.
As for Train To Busan 2, there have rumors that it is already in the works, but there is no assurance that Gong Yoo will appear in the sequel. It can be recalled that the actor's character, Seok Woo, turned into a zombie towards the end of the film, but it didn't show whether he died or not. Director Yeon Sang Ho, however, said Seok Woo is already dead after he fell from the train and broke his neck.
Gong Yoo is also keeping his personal life away from the spotlight. Earlier this year, he was romantically linked to Train To Busan co-star Jung Yoo Mi. A user in an online community shared that Gong Yoo is getting married to Jung Yoo Min.
The agency of both stars, Soop Entertainment, denied the report and stressed that they would be taking legal action against those who spread false information and malicious comments about the celebrities. Since then, no other actress has been rumored to be dating Gong Yoo.
© 2022 Korea Portal, All rights reserved. Do not reproduce without permission.