BIGBANG's T.O.P & 2NE1's CL Never Before Seen Pics At Taeyang's Wedding Emerged Online [PHOTO]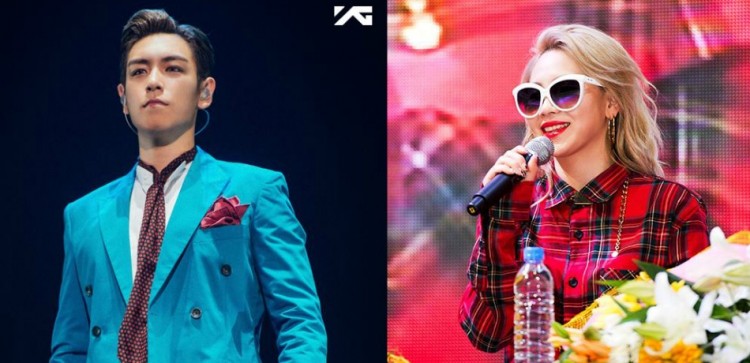 Fans have been missing the BIGBANG boys as four of the five members of the K-pop boy band are currently completing their mandatory military service. Since T.O.P was previously involved in a controversy, his public appearances had been kept under the radar as much as possible. Now, a photo of T.O.P and former 2NE1 singer CL at Taeyang's wedding emerged online.
Andrew Oh (eskimo7474) posted a photo of himself with T.O.P and CL at the reception of Taeyang and Min Hyo-rin's nuptials on Instagram. He added a lengthy caption with the snap, pointing out that it "is a never [before] seen photo of CL with TOP and little 'ol me at the Taeyang's Wedding (with NO intention of any kinda shipping.... to me, ships are for fishing)."
His intention of posting the photo was to update the 2NE1 fans about CL's current status. He shared that many have reached out to him, asking about the former 2NE1 singer.
"Many of you have reached out to me with questions regarding CL," he wrote. "As far as I know, she is doing wonderfully well, and I hope you will continue to love & support her with prayers and 'Positive Thoughts!' "
Little did he know that his post didn't only make a lot of Blackjacks (2NE1 fandom) happy, but also VIPs (BIGBANG fandom)! After T.O.P's marijuana scandal, fans have been worried about the 30-year-old rapper, singer, songwriter, record producer, and actor.
The controversy took a toll on the BIGBANG star that he even ended up in the hospital after taking a dangerous amount of anxiety pills. Fortunately, doctors were able to revive him, and T.O.P is currently continuing his enlistment in an art center.
Although recent photos and videos already proved that T.O.P had adjusted well in his military service, fans still can't get enough of his updates. So after seeing Andrew Oh's post on social media (even if it's an old one), VIPs are still overjoyed to see their idol looking happy and healthy.
© 2023 Korea Portal, All rights reserved. Do not reproduce without permission.
Tags:
BIGBANG
,
2NE1
,
TOP
,
BIGBANG TOP
,
BIGBANG T.O.P.
,
CL
,
2NE1 CL
,
Kpop
,
K-pop
,
Taeyang
,
Bigbang Taeyang