Korean Fashion 101: Miniskirts & Shorts Are In But Not Revealing Tops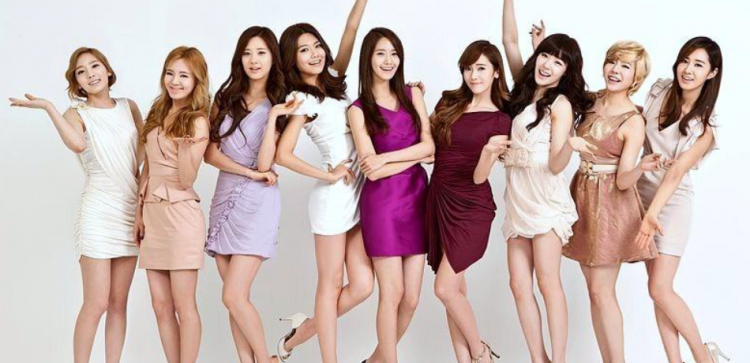 As the Hallyu wave becomes popular across the globe, so does Korean fashion. The younger generation in South Korea is now more adventurous as they wear revealing clothes. They believe that showing skin exudes confidence, and it should not be an issue anymore.
The Korean society is also becoming more tolerant of women who show more skin in public. However, although some Koreans are already adapting to modern fashion, there are still wardrobe items that are considered "unacceptable" to many.
Some locals still frown at women in provocative outfits, particularly those that show off their upper body. Others argue that a woman of virtue should dress properly. This is the reason why many Korean ladies are still following the unwritten rules on what to wear in public.
Showing cleavage is considered scandalous to many. Wearing a V-neck tank top will attract more attention than usual. Most of the locals would even stare at a woman with uncovered shoulders. Hence, even on hot and humid summer days in Korea, women in sleeveless tops are frowned upon.
If what you wear in public is an issue in Korea, the same goes for workplaces. Dress codes are important in the country. Korean companies do impose a specific dress code to make sure that all of their employees will be in proper business attire. However, the code may prohibit tops with a low neckline but not miniskirts.
Apparently, wearing a miniskirt is generally acceptable to many Koreans but showing off cleavages is not. The general rule is to cover the upper body and show off the legs. It appears that wearing a miniskirt in Korea is more acceptable because it symbolizes women's free will to choose what to wear.
The norm that high hemlines are acceptable in the country but not sleeveless shirts and spaghetti strap shirts is quite confusing to some foreigners. But, that has been the practice that many Korean women choose to follow to avoid attracting unwanted attention.
In other words, if you don't want to be stared at in the streets of Korea, just avoid revealing shirts. Instead, go for a miniskirt if you want to flaunt your skin.
© 2019 Korea Portal, All rights reserved. Do not reproduce without permission.