'Ruler: Master of the Mask' Actress Yoon So Hee Unveils Witchy Romance In New MBN Drama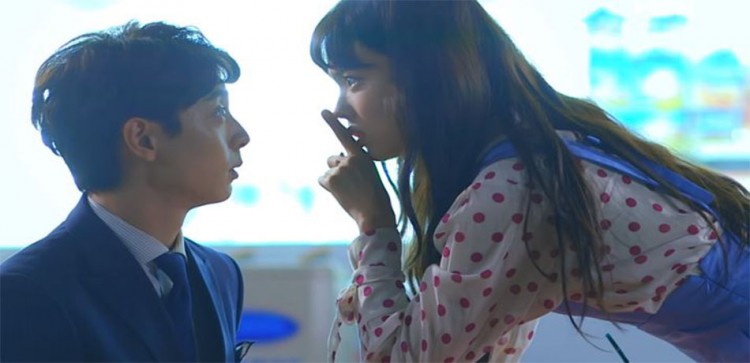 A new fantasy romance series will soon delight avid K-drama fans. Yoon So Hee is set to make her small screen comeback in the MBC drama Witch's Love.
After a one-year hiatus, Yoon So Hee is poised to showcase her acting prowess in MBN's upcoming Wednesday-Thursday drama. Titled Witch's Love, the said series tells the story of three modern-day witches who run a restaurant business together.
The Ruler: Master of the Mask actress portrays the lead female character Kang Cho Hong, a young witch who is tasked to deliver food orders to customers. Described as a nosy witch, the said magic wielder is constantly involved in other people's business until she eventually meets a wealthy young man whose fate became intertwined with hers.
Former Music Bank host Hyun Woo portrays Yoon So Hee's love interest in the upcoming MBN drama Witch's Love. The singer-actor plays the role of Ma Sung Tae, a wealthy businessman and building landlord who suffers from trauma. Mentally and emotionally scarred by a frightening childhood experience, Ma Sung Tae learned to protect himself by becoming a skilled martial arts fighter. A series of events will bring him closer to the three witches and their mysterious lives.
The recently released teaser photos for Witch's Love even revealed how Yoo So Hee and Hyun Woo's respective characters met. It appears that the actress' character Kang Cho Hong first encountered Hyun Woo's Ma Sung Tae inside a convenience store. However, their first meeting became disastrous when their conversation escalated into a violent tussle with Ma Sung Tae ending up on the floor after Kang Cho Hong flipped him over her shoulder.
Apart from Hyun Woo and Yoon So Hee, other celebrities who joined Witch's Love include Choi Jae Sup and VIXX member Hong Bin who portrays the character Hwang Jae Wook. Veteran actress Kim Young Ok will also appear in the said MBN production, as well as Angry Mom actress Ko Su Hee.
Meanwhile, Witch's Love will mark Yoon So Hee's return to the South Korean drama scene. She was last seen in the 2017 historical drama Ruler: Master of the Mask where she starred alongside INFINITE's L, Kim So Hyun, and Yoo Seung Ho. She also made cameo appearances in the romantic drama Because This is My First Life and Meloholic which aired on tvN and OCN, respectively.
Yoon So Hee's new drama Witch's Love will premiere on July 25. The said production is MBN's replacement series for Rich Man, Poor Woman which ended its 16-episode run on June 28.
© 2023 Korea Portal, All rights reserved. Do not reproduce without permission.