'Mr. Sunshine' Nearly Dethrones 'What's Wrong With Secretary Kim' In Latest Popularity Chart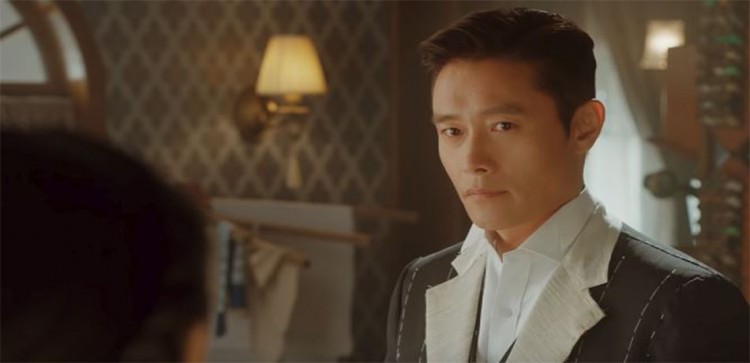 Competition is fierce among South Korean dramas given the releases of interesting small screen productions covering various genres from romantic comedies to crime procedurals. Recently, What's Wrong with Secretary Kim went head-to-head with the new series Mr. Sunshine in a survey that identified a production's popularity among netizens.
Park Seo Joon's romantic comedy series What's Wrong with Secretary Kim retained its first place on the weekly list of "most buzzworthy dramas." Released by Good Data Corporation on July 9, the tvN series landed at number one for the fifth week in a row with a score of 20.86 percent. To come up with the latest chart, the said company analyzed netizen responses from various websites such as blogs, social media, videos comments and online news sites.
Following close behind is the period drama Mr. Sunshine which nabbed the second spot on Good Data Corporation's Top 10 list. Similar to What's Wrong with Secretary Kim, the Lee Byung Hun starrer also posted double-digit numbers with a score of 14.33 percent.
Given the positive viewer response that Mr. Sunshine enjoyed during its premiere week, the said drama might soon overtake the fan-favorite What's Wrong with Secretary Kim. Lee Byung Hun's new series even surpassed viewership ratings posted by the Park Seo Joon starrer when it was first released on tvN.
Mr. Sunshine Episodes 1 and 2 recorded impressive nationwide ratings of 8.85 percent and 9.69 percent, respectively. Compared to the 5.75 percent and 5.40 percent viewership shares posted by What's Wrong with Secretary Kim during its first-week broadcast, ratings for the Lee Byung Hun series are higher by 3.1 and 4.29 percentage points.
What's Wrong with Secretary Kim only crossed the 8 percent mark during its June 28 broadcast. The Park Seo Joon starrer also recently achieved its highest viewership shares to-date with the drama's tenth episode posting nationwide ratings of 8.40 percent.
Apart from What's Wrong with Secretary Kim and Mr. Sunshine, other South Korean dramas that ranked on Good Data Corporation's weekly list included the legal drama Miss Hammurabi at third place with 6.46 percent. Occupying the fourth spot is the new KBS drama Your House Helper with 6.41 percent, followed by Life on Mars with 6.05 percent. At the bottom half of the said Top 10 list are the dramas Are You Human Too (4.91 percent), Come and Hug Me (4.62 percent), Wok of Love (4.60 percent), Marry Me Now (3.89 percent) and Mysterious Personal Shopper (3.59 percent) at sixth to tenth place, respectively.
© 2023 Korea Portal, All rights reserved. Do not reproduce without permission.