South Korean Culture: Big No-Nos When In SoKor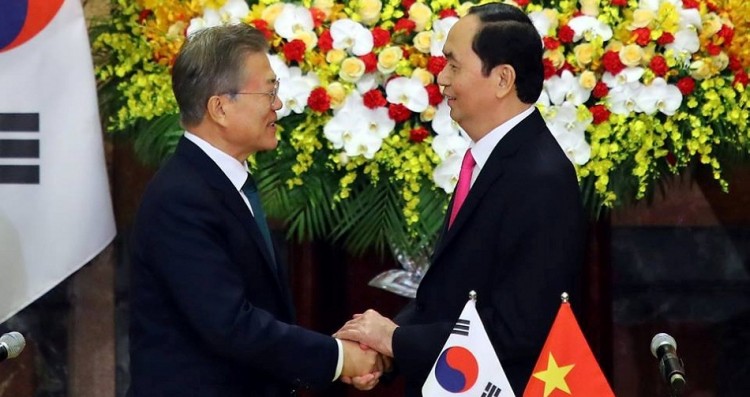 South Korea is rich in culture and tradition, and these are expected to be respected by foreigners visiting the country. Like in other countries, some things are not acceptable to locals. Other than the acts that directly violate the law, there are other things that are considered a big no-no when in SoKor. Here are some of these.
1. No shoes inside the house. Shoes should not be worn inside the house regardless of the circumstances. Everyone is expected to take off his or her shoes before entering a house and instead wear the slippers right at the doorstep.
2. No single hand in shaking hands. The bow is the traditional greeting in the country, but it is often accompanied by a handshake. However, it is perceived as rude or disrespectful when shaking hands single-handedly. Both hands should be used to clasp the hand of the person you are meeting. The two hand gesture also applies when receiving or giving an object or pouring a drink. Regardless of the object that you are about to give or receive, it should be held with both hands.
3. No first name basis. In Korean culture, relationships are extremely important. Respecting seniors and superiors is vital. People use honorific titles when speaking or referring to someone in a higher position. Calling each other solely by first name is considered disrespectful. One should address the other by their position followed by the name.
4. Avoid sticking chopsticks into rice. Korean families usually leave a rice offering with chopsticks stuck on it when visiting the graves of their loved ones. So, sticking your chopsticks in your rice while having dinner, for instance, is like you're at a graveyard, and some may misinterpret it.
5. Avoid pouring your own drink. It is not acceptable to pour your own drink, but you can offer to pour a drink into the cup of others. It is common practice to fill each other's cup and to refuse it is an insult. Women pour the drink for men but never for another woman. A woman may pour her own drink.
6. Don't write a name using red ink. Although some consider this as mere superstition, many Koreans still consider it rude to write someone's name with red ink. In the past, this shade was used to write deceased people's names on the family registry. Writing the name of a living person using a red ink could mean you wish harm or death to come to him or her.
© 2023 Korea Portal, All rights reserved. Do not reproduce without permission.