TWICE's Momo, Apink's Eunji Reveal Extreme Measures Of Dieting K-Pop Girls Are Going Through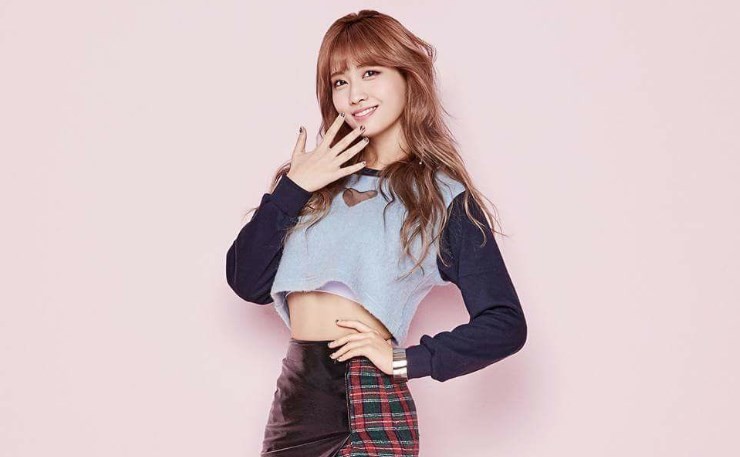 South Korean idols are known for their small figures. In fact, some of them believe that the thinner their body is, the better they look both on and off the screen. However, to achieve this kind of perfect physique, girl group members are taking extreme measures to lose weight. Apink's Eunji and TWICE's Momo even revealed that this move almost puts their life and health at stake.
In an interview with Life Bar, via Koreaboo, Apink's Eunji revealed what the female idols go through to lose weight. "I got all the wrong information and tried losing weight the fast way," she said.
When Eunji started, she received a lot of "fat shaming" that made her opt to make use of pills. This kind of medication helped her to lose appetite that eventually led to weight loss. In a desperate move to quickly drop sizes, the Apink member took more than the prescribed dosage. Unfortunately, taking too much of an anorectic drug jeopardized her health and caused her severe depression.
The drastic weight loss caused Eunji to lose her voice and put her in poor shape. "I couldn't sing for months. I ended up getting severely depressed," she said. She also admitted that it was one of the hardest times of her life.
On the other hand, TWICE's Momo also revealed that she suffered from the same thing Eunji went through when she had gone on an extreme diet. The 21-year-old star opened up about her "lose 15 pounds in seven days" diet plan and admitted that she almost died to meet the ideal weight of a "debuting girl group."
At the time, Momo revealed that her agency asked her to lose 15 pounds before she took the stage. Hence, the TWICE member decided not to eat and drink for a full week. "I didn't even swallow my own spit because I thought it would add to the weight," she said.
This, too, caused her to be anxious as she started to worry that she might not wake up the next day whenever she went to bed. Starving herself made Momo so helpless that she couldn't do anything but cry. "I was so scared," she admitted.
Although some fans sympathized with Eunji and Momo, others said that it is the price they have to pay for fame and money. In fact, a netizen explained that they are paid with an "unimaginable amount of money" to be so skinny.
© 2019 Korea Portal, All rights reserved. Do not reproduce without permission.