Park Bo Gum, Yoona Dating Rumors: Song Joong Ki's Pal Enjoys Being Around Girls' Generation Singer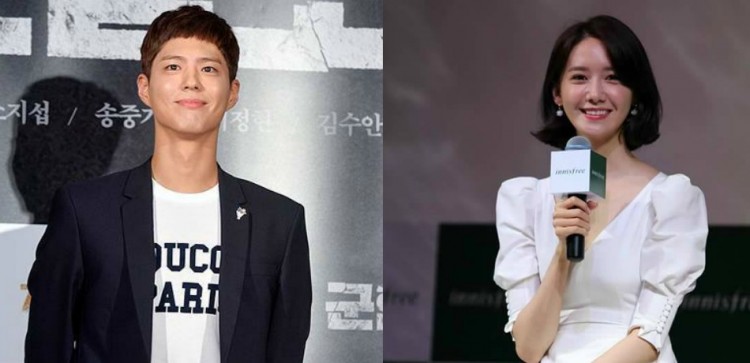 It's quite undeniable that Park Bo Gum and Yoona look good together. As they took part in Hyori's Bed & Breakfast, many have started to notice their chemistry as well. Will the Love in the Moonlight actor and Girls' Generation singer take their friendship to the next level?
In one of the episodes of Hyori's Bed & Breakfast, Hyori was not feeling well, so Yoona, who had been in the series longer than Park Bo Gum, was put in charge. The 28-year-old South Korean singer and actress was helping the guest, while Song Joong Ki's pal was busy with his own chores, like throwing out the trash, mopping the floors, and even cleaning out the litter box for the cat.
Despite already working really hard, Park Bo Gum still tried to do more to make things easier for Yoona. But since his shift was already done, the Girls' Generation singer told him to go home and take some rest.
"You must be so tired for coming today," Yoona told Park Bo Gum. "Hurry up and go home."
Not wanting to leave Yoona working alone, Park Bo Gum decided to stick around a little longer. The 25-year-old South Korean actor didn't listen to The King In Love actress' instruction and kept cleaning. However, Yoona told him once again to go home.
"Even on my first day, I was able to leave early," Yoona explained to Park Bo Gum. "Hurry up and go!"
Despite already making herself clear, Park Bo Gum still ignored Yoona's request and continued cleaning on the second floor. Not surprisingly, the Girls' Generation star caught the actor and yelled at him to go home one more time, which he finally did after taking a group selfie with the guests.
Many believe that Park Bo Gum may be a little smitten by Yoona and may be enjoying his time being around her to the point that he would rather spend his time working with her than going home and rest. Earlier reports even pointed out that the actor only smiled when the singer was around. As to Park Bo Gum and Yoona dating speculations, the pair is just good friends for now.
© 2023 Korea Portal, All rights reserved. Do not reproduce without permission.