Wanna One's Kang Daniel Expresses Interest In Dating; Fans Suggest Who He Should Date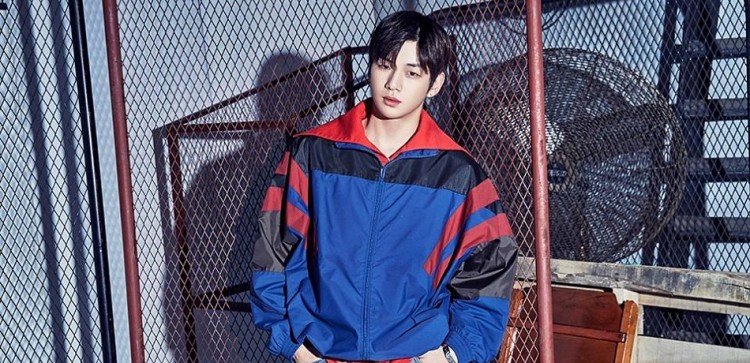 MBC's reality show It's Dangerous Beyond the Blankets is finally back. In its first episode after a hiatus, cast member Kang Daniel expressed interest in dating. The fans of the Wanna One singer quickly share the name of the woman they want Kang Daniel to date.
It's Dangerous Beyond the Blankets has been on a break for several weeks due to the 2018 FIFA World Cup. MBC released some photos for the new episode that feature Kang Daniel and his co-stars, NCT member Mark, actor Lee Yi Kyung, and Highlight's Yong Junhyung, while on a relaxing vacation in Vietnam.
The certified homebody K-stars chose to spend their vacation in their lounging house. The photos showed the boys bonding over board games, doing yoga together, having fun at the swimming pool, and joking around while having a meal.
The show's production staff also shared that the four spent all night playing board games which eventually led to opening up about their lives. At one point during the conversation, Kang Daniel confessed that he wanted to date, too. His admission proves that he is not dating anyone at the moment.
Earlier this year, Kang Daniel was at the center of a dating controversy. Unpretty Rapstar contestant Yook Ji Dam claimed that she dated the Wanna One singer. However, the band's label, YMC Entertainment, denied the claim and even warned to take legal action against anyone spreading false rumors.
Meanwhile, Kang Daniel's fans expressed their excitement over the possibility that the idol will find someone special soon or that he is probably already eyeing a particular woman. Some shared the name of a woman they want the Wanna One singer to pursue, and it is Red Velvet member Irene.
What is Kang Daniel ideal type? In a previous episode of Happy Together, Daniel revealed that he prefers older, mature women. The Wanna One idol is currently 21-years-old, while Irene is 27.
Aside from a mature woman, he also wants someone who will catch bugs for him. Like many others, the singer is also afraid of crawling insects. In one fan sign event of Wanna One, Kang Daniel was asked what kind of woman will make his heart flutter. He confessed that he would want someone who will catch bugs for him.
It looks like Irene is not afraid of insects, but she does have acrophobia or the extreme fear of heights. Her ideal type is also someone who is simple. The Red Velvet leader wants a man who has a warm personality.
<#이불밖은위험해> 잠자는 #다낭 의 #용준형, 드디어 한 달만에 깨어났다(?) 드디어 얼굴을 마주한 다낭 집돌즈 완전체!!! >>7월 5일 목요일<< 밤 11시 10분, 일주일 후에 꼭 본방에서 만나요...️ #강다니엘 #마크 #이이경 #남자넷이_모여서_윷놀이 #바람직 pic.twitter.com/Xz4Do4WhYV — withMBC (@withMBC) June 28, 2018
© 2023 Korea Portal, All rights reserved. Do not reproduce without permission.