G-Dragon, Sandara Park Dating Rumors: BIGBANG Leader & Former 2NE1 Star Not Each Other's Type?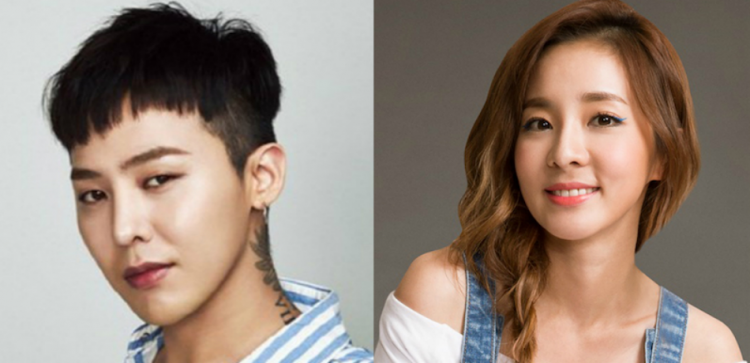 G-Dragon and Sandara Park have undeniable chemistry on and off the stage. With that said, fans started to ship the BIGBANG frontman and the former 2NE1 star and even made a couple's name for them, "Daragon." Their closeness led to speculations that they may have already taken their work relationship to the next level. But are they even each other's type?
K-pop idols don't normally announce to the public that they're dating someone. Not only will the fans be devastated by it (unless they have been wanting the pair to be a real-life couple for a long time), but it could even affect their careers if their supporters didn't like their partner. This is the reason why G-Dragon and Sandara Park's love lives were never openly talked about to the public, leaving fans to guess who they are dating.
Although Sandara Park recently opened up about dating a twin, the only guy that she called her boyfriend was her first love, Joseph Bitangcol. The 33-year-old South Korean singer, actress, and television presenter met the Filipino actor when they were both contestants in a reality show in the Philippines.
G-Dragon, on the other hand, never talked about having a girlfriend. However, it was pretty clear that the BIGBANG star and famous Japanese model Mizuhara Kiko were more than just friends.
Since Sandara Park had dated a Filipino and G-Dragon dated a Japanese, does this mean that they're not even each other's type despite all the dating speculations? In fact, the former 2NE1 star previously shared that she never had a romantic relationship with a Korean man before.
But after admitting that she had a thing for SechsKies's Eun Jiwon when she was a lot younger, this confirmed that Sandara Park is also attracted to Korean men. The former 2NE1 star also seemingly described G-Dragon when she shared her ideal man's looks and personality.
However, Sandara Park had been pointing out that he sees G-Dragon as a brother. As for the BIGBANG star, he is not known for sharing his personal life with the public.
© 2023 Korea Portal, All rights reserved. Do not reproduce without permission.