TWICE Comeback Update: Jihyo Reveals Girls Will Be At Their Sexiest, Will Show Lots Of Skin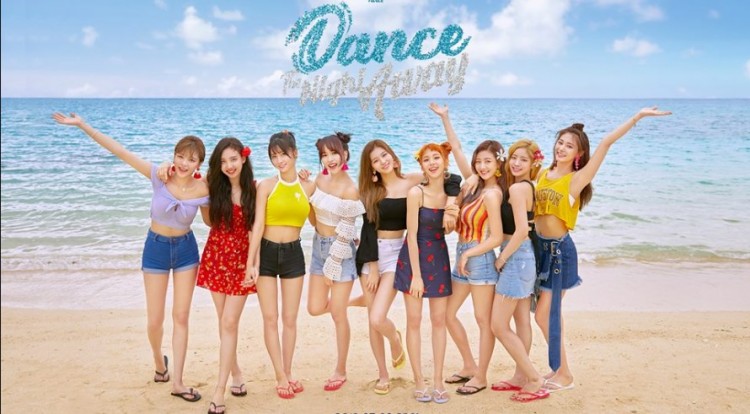 In just a couple of days, TWICE is going to be back with a new album. And since their fandom, called ONCEs, is now excited for their favorite group's return, here are all the details to this much-awaited special LP, Summer Nights, and everything that comes with it.
In a report made by Koreaboo, Summer Nights is Twice's second special album. True to its title, the LP has a summer theme, and its title track is "Dance the Night Away." In fact, its promotional images showed Momo, Dahyun, Chaeyoung, Sana, Jeongyeon, Mina, Tzuyu, Nayeon, and Jihyo enjoying the sand on what seems to be a "summer night."
The "Dance the Night Away" music video is set in Okinawa, Japan. And since TWICE is known for giving away spoilers about their new projects, Jihyo actually hinted that they are going to film their first MV in the land of the rising sun. The country's weather is said to be a perfect fit for their new track as it is summer there.
Jeongyeon even showed some dance moves and said it was a spoiler for their imminent comeback. She was also seen doing a hula dance, which is also a perfect fit for Summer Nights' theme. However, Dahyun tried to stop her, saying that it was a huge spoiler. Nayeon and Mina were also spotted doing the same thing and even mouthing the words "Dance the Night Away."
In addition, a new teaser showed TWICE filmed an episode of Idol Room. This will be part of Summer Nights' promotions, where they show their "sweet and sexy sides." In fact, Jihyo already revealed that fans are about to see their "sexiest yet" and "a lot of skin."
Meanwhile, TWICE's upcoming song, "Dance the Night Away," was produced by some of the big names in the international music scene. It was written by Wheesung, and composed and arranged by the known Swedish songwriters and producers, Moonshine, and the Swedish DJ, artist, singer, and songwriter, Cazzi Opeia.
Aside from "Dance the Night Away," Summer Nights also includes two yet-to-be-titled tracks and TWICE's previous hits like "What Is Love?", "Sweet Talker," "Ho!", "Dejavu," "Say Yes," and "Stuck." They also gave fans a glimpse of their music video, where the girls can be seen on a beach and singing, "la la la la la la la, let's dance the night away." The album is set to drop on July 9 at 6 pm KST.
© 2023 Korea Portal, All rights reserved. Do not reproduce without permission.