'Outlander' Season 4 Updates: Caitriona Balfe, Sam Heughan Spark Potential Colin O'Donoghue Casting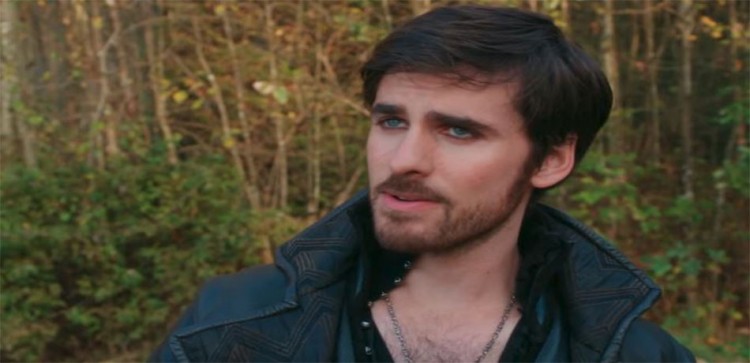 Avid fans of Outlander Season 4 have been looking forward to seeing their beloved characters returning to the small screen. Viewers might also see Colin O'Donoghue play a cameo role in the Caitriona Balfe and Sam Heughan series.
The casting speculations began when Outlander Season 4 star Caitriona Balfe took to Twitter to relay her appreciation to the show's cast and crew members. Given that the drama's filming process recently reached its end, the actress tagged several of her co-stars such as Sam Heughan, Sophie Skelton, and more. Apart from the said celebrities, she also tagged Colin O'Donoghue in her appreciation post.
Shortly after Caitriona Balfe posted her message, several netizens highlighted why Colin O'Donoghue was tagged in the actress' Twitter post. Some fans questioned whether the Outlander Season 4 star mistakenly tagged the Once Upon A Time alum, while others welcomed the actor's inclusion in the series.
However, Caitriona Balfe clarified Colin O'Donoghue's speculated cameo appearance in Outlander Season 4. Commenting on her Twitter post, the actress admitted that she made a mistake in adding the Once Upon A Time actor's name instead of tagging her co-star Colin McFarlane.
Colin O'Donoghue also made a humorous post in response to speculations that he will appear in Outlander Season 4. Responding to Richard Rankin's Twitter message where he joked about the said actor keeping silent about his guest appearance in the series, the Once Upon A Time star wrote, "So quiet I didn't even tell myself!"
Despite Colin O'Donoghue denying casting speculations, Outlander Season 4 actor Sam Heughan hinted that viewers might still see Jennifer Morrison's former co-star in the series. In a Twitter reply, Caitriona Balfe's co-star invited the Once Upon A Time actor to appear in the show's fifth season, to which the latter replied, "Anytime!"
On the last day of main unit today.... what an amazing group of people I am lucky enough to work with @AnitAndersonMUA #Marnie @SamHeughan @mariadkennedy @_CaitlinORyan @Natsiepom @patrickconroy01 @colinodonoghue1 @SkeltonSophie and amazing CREW (still 2 days to go ..) https://t.co/yezbum1waE — Caitriona Balfe (@caitrionambalfe) July 3, 2018
Meanwhile, Outlander ­author Diana Gabaldon recently revealed some of the scenarios that the production team considered to cap off the series' upcoming fourth season. In an interview with Collider, the author teased that Outlander Season 4 was supposed to end with a "brilliant" and "terrific cliffhanger" that would make the viewers scream. The said season finale twist was eventually changed, however, as the novelist warned that showrunners might decide to alter the ending again.
Avid fans will have to watch the show's upcoming new season to learn more. Outlander Season 4 will premiere in the latter part of 2018.
© 2023 Korea Portal, All rights reserved. Do not reproduce without permission.