'Outlander' Season 4 Update: Diana Gabaldon Reveals No Cliffhanger in Fourth Season Finale; Filming Is On Its Last Week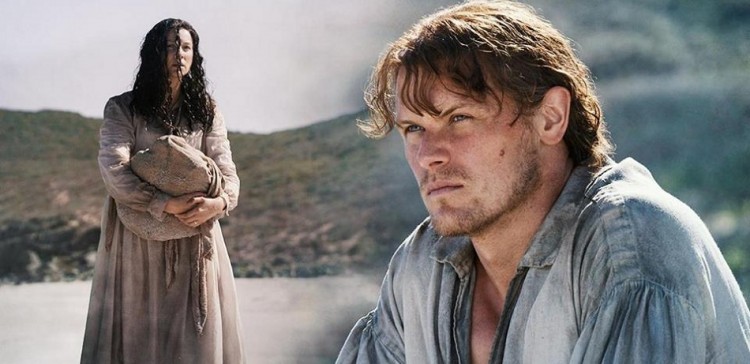 Outlander author Diana Gabaldon has revealed that there will be no cliffhanger in the fourth season of the Starz drama. But that could still change.
Gabaldon is not just the author of the Outlander novels, but she is also employed as a consultant to the TV production. This means she knows about the production plan of the series. So it is either Gabaldon is great in teasing or she is terrible in keeping spoilers under wrap.
In an interview with Collider, Gabaldon was asked whether the fact that the show will return for another installment makes a difference in deciding to end the upcoming season with a cliffhanger. Gabaldon admitted that it wasn't a factor at all. She then revealed that Outlander writers initially wrote a cliffhanger ending for Season 4 that will undoubtedly make fans "scream." Unfortunately, the writers changed their minds and decided to go in a different direction.
Nonetheless, the author hinted that things could still change and the writers will return to the original plan as the cast and crew are still in its last week of production. Gabaldon confirmed that they are now on filming the season finale of the Starz time-travel drama.
"When I read the script towards the finale, it had the terrific cliffhanger. And I wrote back and said, 'This is brilliant! They [viewers] gonna scream. It was brilliant.' Then the next three writings came back and they decided not to do the cliffhanger. It might change again. You don't know," Gabaldon said.
The past seasons of Outlander ended in different natures of cliffhangers. Season 1 concluded with the Fraser couple sailing for France after Claire (Caitriona Balfe) and the Clan rescued Jamie (Sam Heughan) from Black Jack Randall's (Tobias Menzies) abuse. In the previous season finale, Claire and Jamie ended up in Georgia after their boat was wrecked by the storm while sailing in high seas.
Probably, the most intense finale of the TV series so far was in Season 2. Many viewers were on the edge of their seats when Claire finally found out that Jamie did not die at the Battle of Culloden. She vows to return to the 18th century to look for him and her daughter, Brianna (Sophie Skelton), agreed to help her.
The fourth season of the TV adaptation is based on Gabaldon's Drums of Autumn book. It focuses on Claire and Jamie's adventure as they start a new life in the new world of colonial America. The 12-episode Outlander Season 4 will premiere in November.
Meanwhile, Heughan also confirmed in his latest post on Twitter that they are on their last stretch of filming while sharing another fan art. Outlander also posted a behind-the-scenes snap of Balfe. In the photo, the show's makeup team is seen fixing the brunette locks of Balfe.
Last Monday of Season 4 shooting!
Terrific #ArteachDay by Krissy Lee! pic.twitter.com/i2RXRFsrfU — Sam Heughan (@SamHeughan) July 2, 2018
Our incredible leading lady. #Outlander pic.twitter.com/2pddGm4bbl — Outlander (@Outlander_STARZ) July 2, 2018
© 2019 Korea Portal, All rights reserved. Do not reproduce without permission.