Gangnam Cracks Down On Smoking; South Korea's Beverly Hills Announce Non-Smoking Zones, Schedule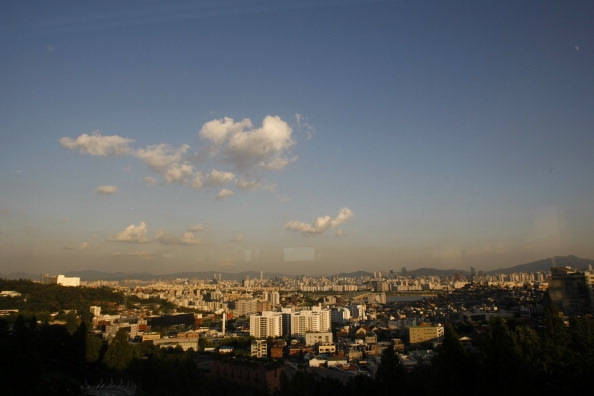 In an unusually tough anti-smoking move, Gangnam Boulevard, one of the most bustling spots in Seoul, will be designated as a no-smoking zone, the local government office of Gangnam-gu in Seoul announced recently. Officials also said that violators would face fines to strengthen efforts of publicizing the dangers of smoking and second-hand smoke.
As of writing, Gangnam has five non-smoking zones: areas near Nonhyeon Elementary School, Nambu Beltway, Daechi-dong's Eunma Apartment Complex, Gangnamdae-ro, and Yongdongdae-ro near COEX. It is also prohibited to smoke in restaurants, medical facilities, public government offices, bus stops, and areas near apartments.
Patrol Schedule and Fines
To ensure the efficiency of Gangnam's no-smoking policy, a two-person unit will patrol the all areas of Gangnam from 9 a.m. to 8 p.m. Regular checks will also be carried out during the night and on weekends. Disguised authorities also secretly check random places at random times for offending smokers.
Fines of 100,000 won (approximately $90) will be given to smokers and up to 5 million won (approximately $4500) on shop owners not following the law. "We decided to designate the entire boulevard as a non-smoking zone because there was criticism that the anti-smoking policy is only half effective without the Gangnam district office participating in the effort," a city official said.
Reception
A survey of more than 600 pedestrians on Gangnam-daero found that over 80 percent of them supported the smoking bans and its expansion on the entire boulevard. Citizens can report a smoker via texting or calling the government hotline.
Since January 2015, South Korea has put a total smoking ban on public places. This had led to the inflation of tobacco prices, which have doubled since its first implementation.
In South Korea, those who quit smoking for good will receive 50,000 won (approximately $45) to 150,000 won (approximately $135) as a financial incentive from the government. For those who plan on quitting, a 12-week program is offered by the government with the help of smoking cessation aids such as nicotine patches, varenicline, and bupropion. In Seocho District, meanwhile, residents will receive a cash prize of 5 million won (approximately $4500) if they quit smoking successfully.
© 2023 Korea Portal, All rights reserved. Do not reproduce without permission.