BLACKPINK's Jennie Possibly Confirmed US Tour With Lisa, Jisoo, Rosé To Promote 'DDU-DU DDU-DU'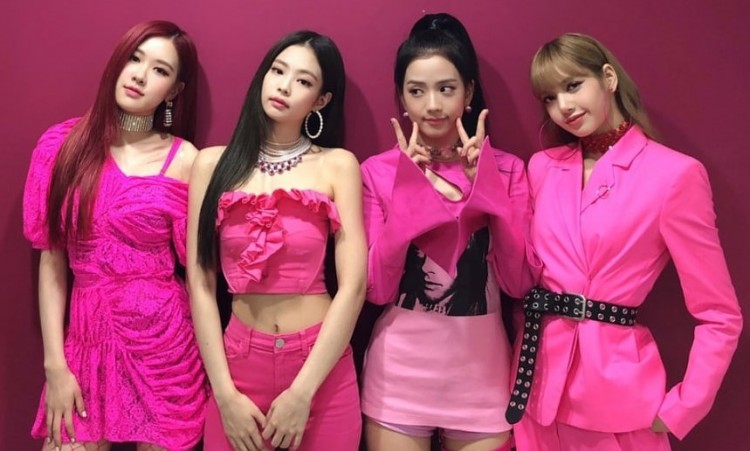 BLACKPINK could be headed to the U.S. following the success of their new album Square Up! The girl group recently sat down for a delightful interview where they answered questions in English, Korean, and Thai. Interestingly, Jennie may have revealed that she, Jisoo, Rosé, and Lisa are interested in promoting their music outside of Korea. Could this mean that the YG Entertainment group is preparing for a U.S. tour?
There have been reports that BLACKPINK is in negotiations with U.S. labels who are interested in releasing more music from the girl group to the American masses. Although Lisa, Jennie, Rosé, and Jisoo were clearly delighted with the idea, the members also explained that they are currently focusing on promoting Square Up in Korea where most of their fanbase is located. However, there is a possibility that the girls have changed their minds about staying in Korea in a new interview.
Rosé, Jisoo, Lisa, and Jennie recently sat down for an interview with Billboard where they discussed their new sound as well as the interesting scene featuring Jisoo and masked men in the "DDU-DU DDU-DU" music video. Interestingly, the last few minutes of the interview may have revealed BLACKPINK's plans of global domination.
"We would love to have many opportunities as we can to perform in front of you guys, not just in Korea," Jennie stated. "Maybe one day in front of everyone around the world." Although fans immediately wondered if the Human Gucci has confirmed a possible U.S. tour for BLACKPINK, she quickly said that they would "keep going on with" their current promotions. Nevertheless, BLINKs from all corners of the globe are keeping their fingers crossed on the girl group finally reaching their country.
BLACKPINK also admitted that they fell in love with most of their outfits in the "DDU-DU DDU-DU" music video. Rosé confessed she thought her gorgeous "statue" outfit might be "too much" but still wishes she could use it while lying around in bed. Jisoo also said that she was interested in Jennie's patterned catsuit and wanted to use it as thermal underwear, while Lisa favored her spangly pink shorts.
© 2023 Korea Portal, All rights reserved. Do not reproduce without permission.